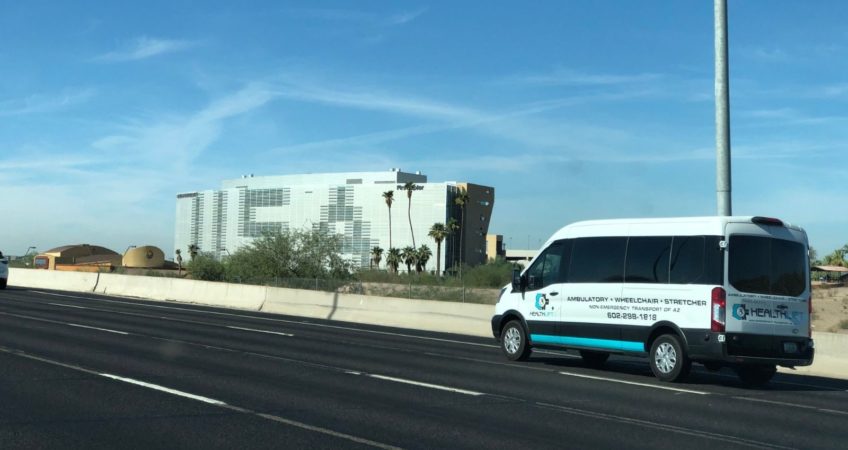 NEMT Services in Arizona
Non-Emergency Medical Transportation (NEMT) Service companies, like HealthLift, offer wheelchair-accessible rides for patients, while also providing transportation for any reason an individual that uses a wheelchair might need to get around.
Where Can NEMT Services Take Me?
While NEMT service companies may seem like they only transport patients, that is simply not true. People with disabilities utilize wheelchair-accessible transportation services for many reasons outside of medical needs. Wheelchair users that are unable to drive themselves still need to get around town to get errands done, attend events, get to the airport, and more.
People with disabilities all around Phoenix and Tucson, Arizona call HealthLift to arrange transportation for:
Leisure

Restaurants

Movies

Date Night

Gatherings with Friends & Family

More
Airport

PHX Sky Harbor

TUS Tucson International Airport

Smaller Local Airports
Activities of Daily Life

Grocery Store

Post Office

Shopping

School

More
As you can see, Wheelchair-Accessible Transportation Services from HealthLift is convenient for more than just medical appointments. Contact HealthLift 24/7 to get yourself (or your friends or family members that utilize a wheelchair) a ride to wherever you need to be, when you need to be there. 
HealthLift: An NEMT Company That Does More
HealthLift NEMT of AZ provides safe and accessible rides all over Metro Phoenix and Tucson. Whenever you need an ADA-compliant vehicle that caters to wheelchairs, no matter what the occasion, arrange a ride with HealthLift. The best vehicles, with the best drivers. Trusted by Arizona's wheelchair users, their families, and medical providers.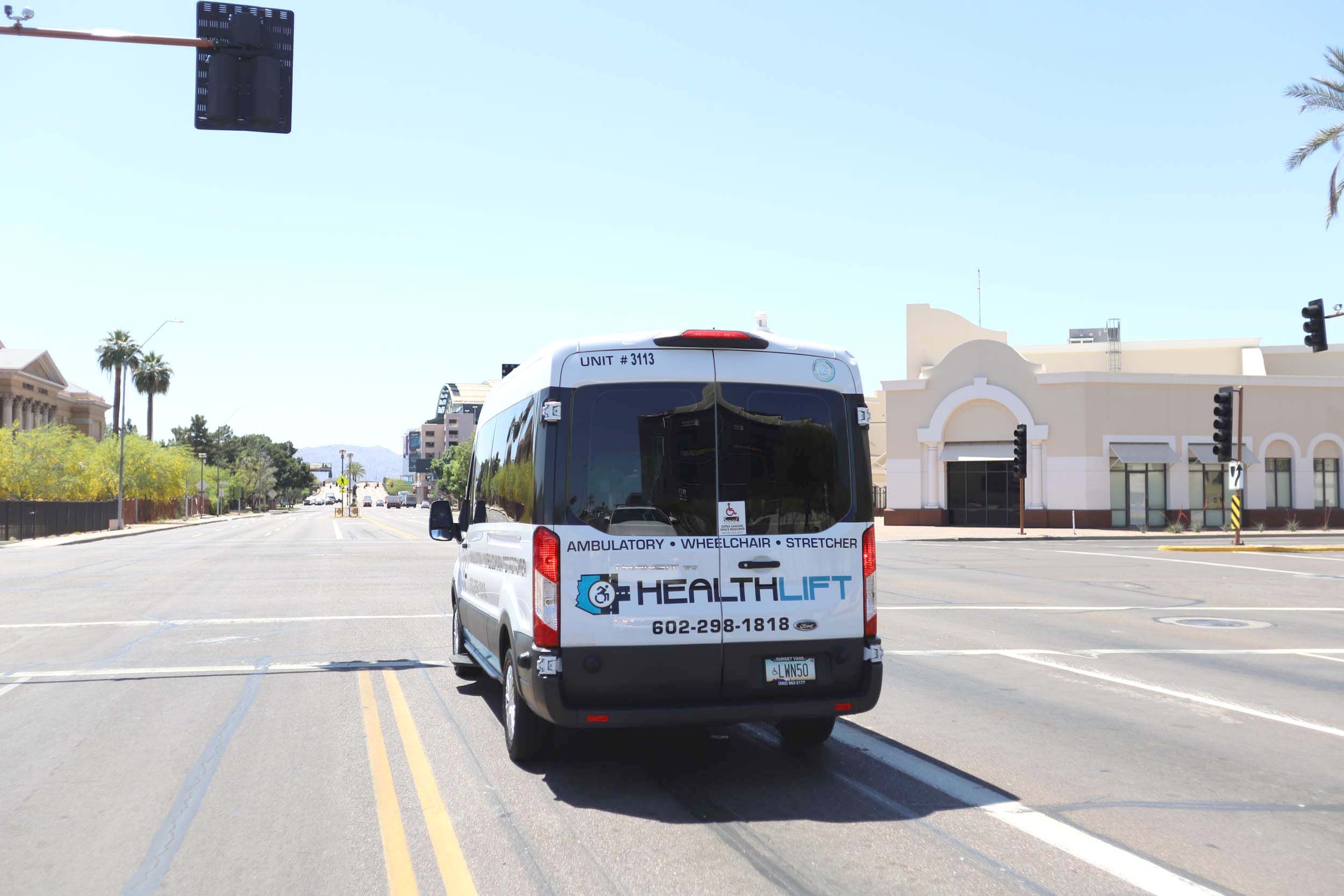 Got an appointment out of state but can't fly? We've got you covered with our long-distance transportation services.
Sign up for a Free HealthLift Account to easily manage rides, track vehicles, and more.
When you sign up for an account with us,
you can book and track rides on our platform with ease!