Book Wheelchair Accessible Transportation in Arizona for Medical Procedures
Regardless of the circumstances, you will still need to meet your regular health needs, especially if you require testing and procedures. 
With more patients booking their overdue appointments, testing, and procedures, missing appointments can mean rescheduling far into the future, further putting off addressing their health concerns. This can lead to delayed treatment and more serious conditions. 
People who use wheelchairs require safe and reliable transportation option that considers their needs.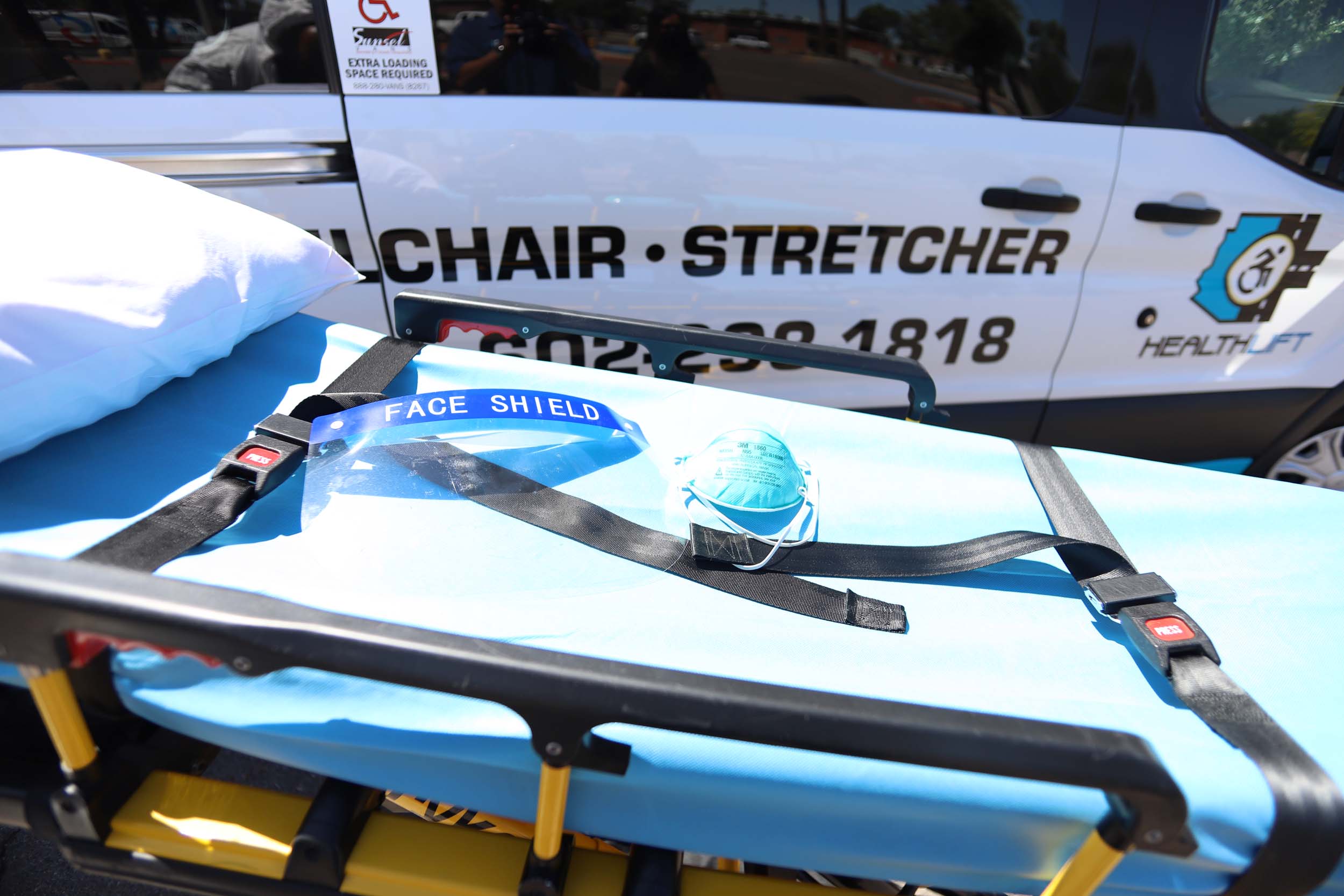 Extra Help Required
Transporting patients in wheelchairs or those who need stretchers requires modified vehicles that can cater to their needs, as well as trained manpower to help them board vehicles and get into buildings.
HealthLift provides top-of-the-line vehicles with the option of utilizing our wheelchairs, stretchers, and oxygen tanks.
Rides Without Delay
Delays in medical procedures can cause problems in the long run and it's important for patients to get to their visits on time.
HealthLift utilizes advanced technology to allow customers the ability to track their vehicles' location through our online booking tool. We take pride in being punctual and providing the easiest customer experience.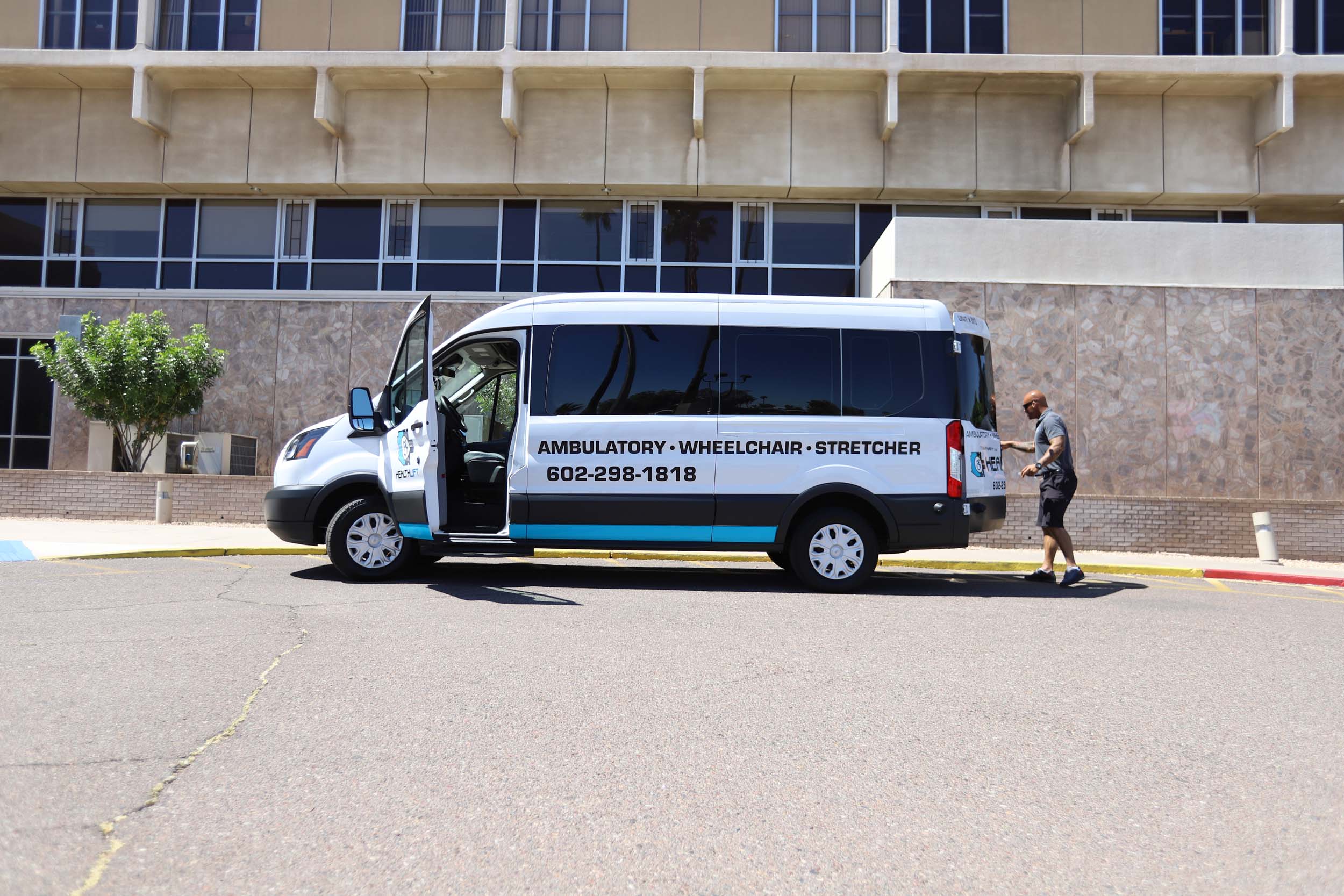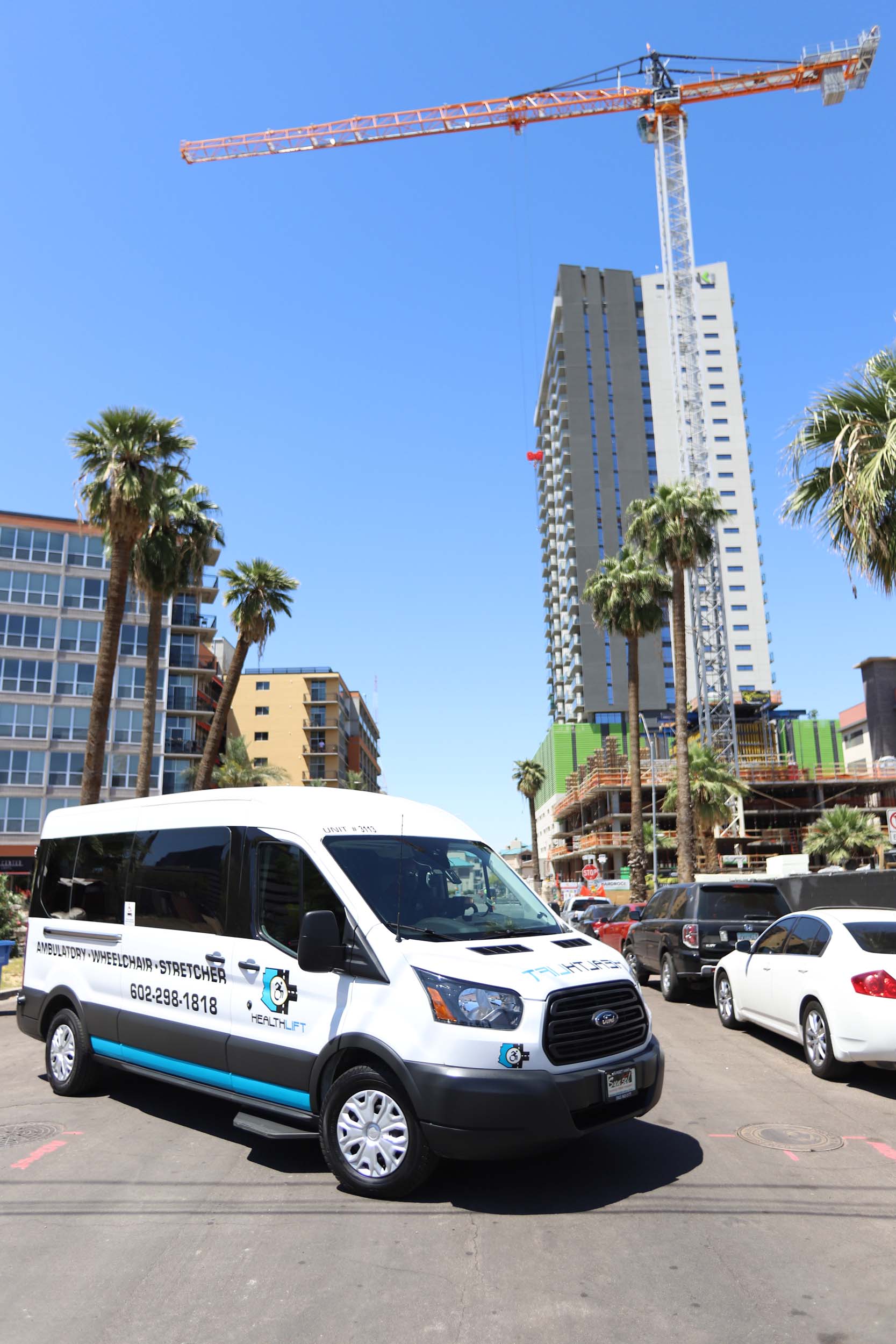 Emergency or Non-Emergency?
If you have an appointment with your doctor, physical therapist, dialysis treatment, or any medical provider, Non-Emergency Medical Transportation (NEMT) services provide transportation for those who are not in an emergency but need wheelchair-friendly rides to their appointments. This differs from ambulance services (which has life-saving medical equipment), where NEMT is more affordable and is used for more day-to-day accessible transportation needs.
Arrange Rides for Medical Testing and Procedures
Your health is a priority. That's why it's not a good idea to put off medical testing and procedures simply because you don't have a ride available. In any case, to ensure availability, it's recommended you arrange rides in advance, at least an hour prior, so you can get to your visits smoothly & stress-free.
Book 24/7 with HealthLift NEMT of Arizona
We serve patients who need to get to medical testing and procedures with handicap-accessible rides. It's easy for customers to take advantage of our online booking tool through a free HealthLift Account. Signing up with HealthLift to start booking rides is simple. Trust HealthLift NEMT of AZ for the most reliable NEMT in Arizona.
To start booking rides to testing and procedures, sign up with HealthLift today and get a free ride quote.
Corporate Clients: Medical Establishments
HealthLift works with Phoenix & Tucson's top medical facilities to provide easy transportation booking for their patients that utilize wheelchairs and stretchers. 
Hospitals
Doctor Offices
Physical Therapy (PT)
Occupational Therapy (OT)
Assisted Living Facilities (ALFs)
Long Term Care Facilities (LTC)
Dialysis
Chemotherapy
Vaccinations
Radiology (X-Rays)
Hematology (Blood work)
Elective Surgeries
And more!
Sign Up for a free HealthLift Account to easily manage, track and pay for multiple ride reservations online.
Need More Information? Contact Us.
HealthLift's new A.D.A. compliant vehicles are equipped with bariatric and standard wheelchairs and stretchers.
Learn more about our services here: