Easy Ride Booking for Patients and Customers
Non-emergency medical transportation isn't just for individuals with accessibility needs but also for medical institutions, assisted living centers, schools, hotels, and more businesses that care for their patients, customers, and staff. 
Learn why Arizona businesses and medical providers utilize a HealthLift Account to easily book, track, pay for rides and more!
To Meet Accessibility Needs
Whether for patients, guests, or staff; businesses need transportation for various reasons- and there may be individuals with conditions that require special assistance or wheelchair accessible vehicles to get around. It's important to have a provider you can trust ready for those instances.
Many people think the only option for those individuals are ambulances, but these are reserved for more emergency situations. For regular and recurring appointments and events, a free account with HealthLift NEMT of Arizona is the way to go.
Arizona's top hotels, restaurants, and other establishments with heavy customer traffic benefit from a HealthLift account, you can too!
Convenient Transportation Management
HealthLift not only provides the safest, specially-trained and certified drivers; a Free HealthLift Account allows businesses to:
Book Wheelchair Accessible Ride 24/7 Online
Schedule Multiple Rides
Advanced Booking
Vehicle Tracking
Online Payments
More!
A More Pleasant Passenger Experience
When health care managers, hospitality receptionists, and other professionals in charge of arranging transportation book with HealthLift, they are able to take care of patient/customer ride expenses, where they either cover the cost for investing in customer experience or billing passenger for reimbursement at a later date.
This helps the customer or patient focus on their other challenges, without having to worry about transportation.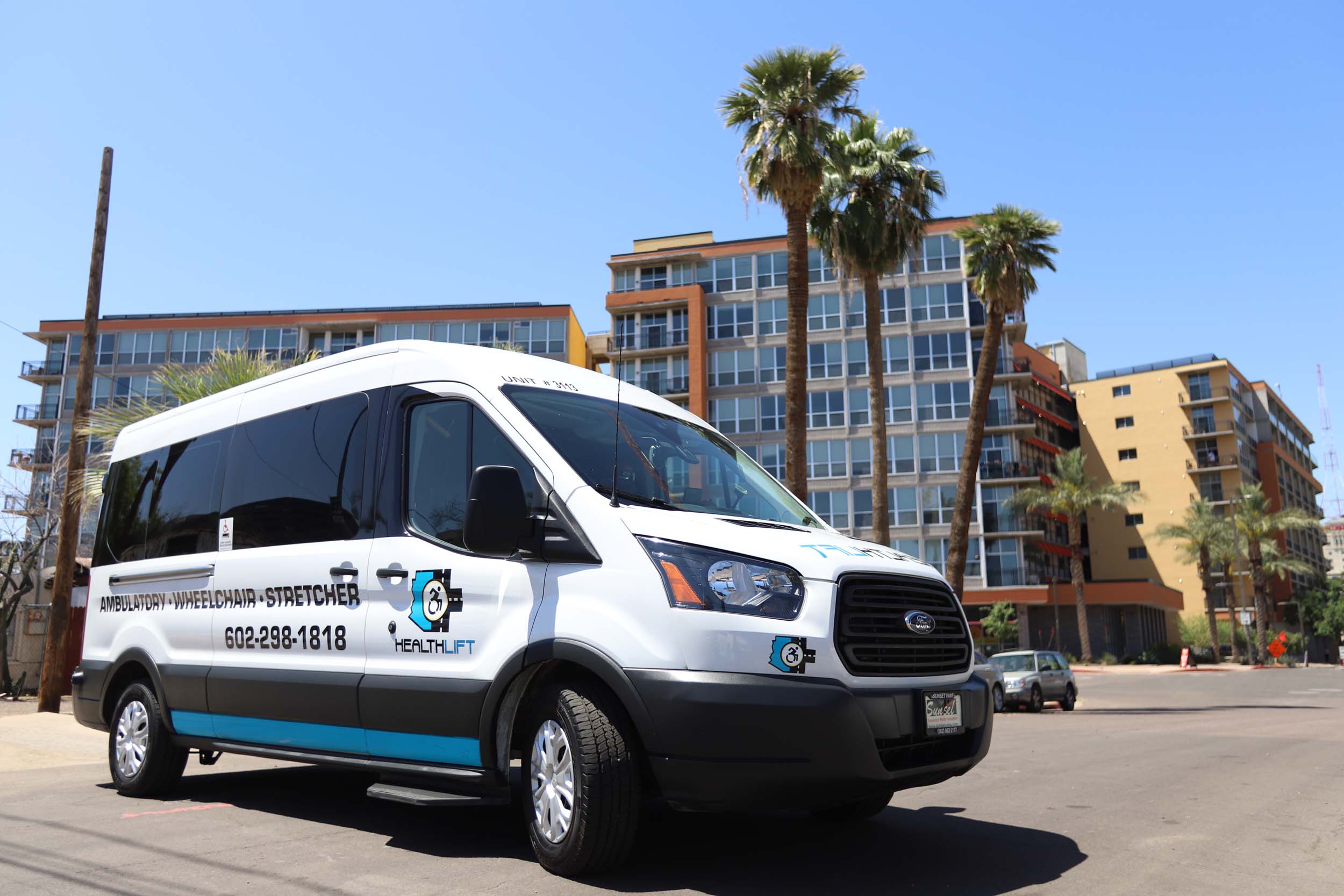 Corporate Benefits with HealthLift Account
Local medical offices and businesses in Metro Phoenix and Tucson love working with HealthLift NEMT of AZ, bringing them a convenient and more comfortable option for patients and customers that lack access to transportation. 
Easily manage rides and book transportation online with a HealthLift account. Whether patients need wheelchair-friendly transportation, stretcher and gurney services, bariatric transportation, or even out-of-state rides, you can certainly rely on HealthLift.
Contact us today to learn more about HealthLift Accounts for corporate needs, and all the amazing features.