Non-Emergency Medical Transportation in Arizona
Wheelchair, Stretcher, Bariatric, and Long-Distance Transportation Services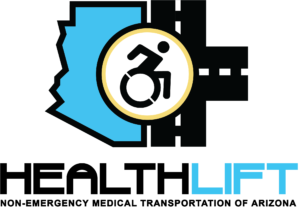 Ride Cost Estimate
Are you curious to know how much your ride will cost? Fill out your information to receive a Free Quote from HealthLift NEMT of Arizona.
Book Online, Get Estimates, & More
Sign Up for a HealthLift Account to easily Get Estimates, and Book Rides Directly Online. Track your ride, and view/edit reservations. HealthLift NEMT of AZ makes it easy to get an accessible ride! We'll take you any distance, even out-of-state!