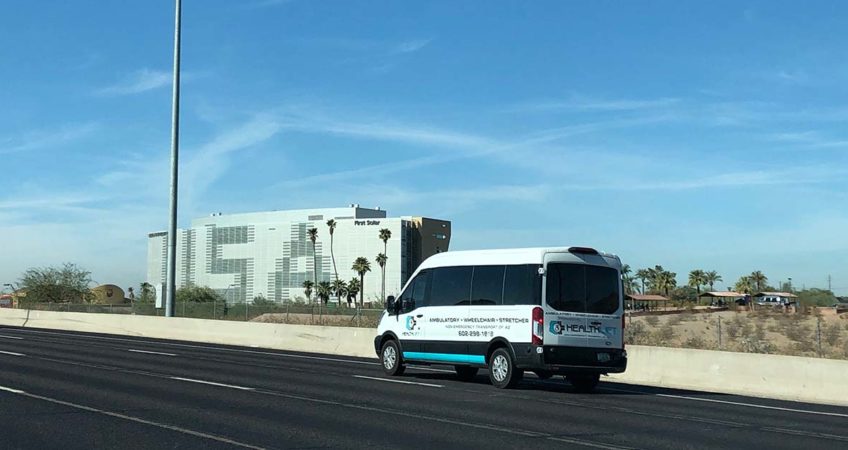 Who Needs Non-Emergency Medical Transportation (NEMT) in Arizona?
What is Non-Emergency Medical Transportation?
---
Non-Emergency Medical Transportation (NEMT) is defined as a transportation service for individuals that need transportation for medical appointments, procedures, testing, discharge, or other non-emergency medical situations.
According to the Community Transportation Association of America (CTAA), approximately 3.6 million Americans miss or delay medical care because they lack appropriate transportation to their appointments. Non-emergency medical transportation is essential for those who are older or have disabilities who have no transportation to access healthcare services.

---
For Accessible NEMT Rides in Arizona, Choose HealthLift
Many patients that need transportation to their medical appointments may also utilize mobility devices and require Accessible NEMT. HealthLift's Wheelchair and Stretcher accessible vehicles are specialized to accommodate passengers that need transportation but don't need the emergency services (and expense) included when hiring an ambulance.
Accessible Non-emergency Medical Transportation (NEMT) is a great option and is considerably less expensive when compared with private ambulance rides. HealthLift NEMT of Arizona has top-of the-line wheelchairs (standard or bariatric) and stretchers available if a passenger doesn't have one.
HealthLift Accounts allow for patients or providers to manage rides easily online, whether a single trip or multiple, recurring trips.
Who Is HealthLift NEMT For?
NEMT is popular not only among patients but also among the senior community, family members who are taking care of someone who requires extra care like people in wheelchairs, or hospitals and other medical institutions that want safe and accessible rides for their patients and staff in Arizona.
Covering Popular Destinations
Not only does HealthLift give rides to medical offices for appointments and procedures but they also take patients to leisure destinations and to the airport if they need to catch their flight. We also offer rides long-distance, any distance (even out-of-state) for those who are unable to fly for numerous reasons.
Choosing Healthlift
HealthLift NEMT of Arizona provides accessibility, reliability, and safety to patients who need to fulfill their health needs or would like to explore the Metro Phoenix and Tucson area in wheelchair- and stretcher-friendly rides. 
Drivers are specially trained, CPR-certified, Defensive Driving-certified, Hospice Sensitivity-certified, PASS-certified, drug-tested, and background-checked for extra security and passenger experience.
Our vehicles are newer models which we maintain regularly, with heavy-duty wheelchair lifts to accommodate wheelchairs of all sizes. Our vehicles are also equipped with stretchers of the highest quality, accommodating both standard and bariatric needs. Oxygen is available upon request (must be administered by caregiver).
Sign Up for a HealthLift Account
With a HealthLift account, you'll be able to easily book rides online around Arizona and out-of-state, plus track your driver's live location. Our vehicles are available 24/7 and you can book multiple future rides with ease anytime you want.
For the most convenient accessible rides, sign up with HealthLift today.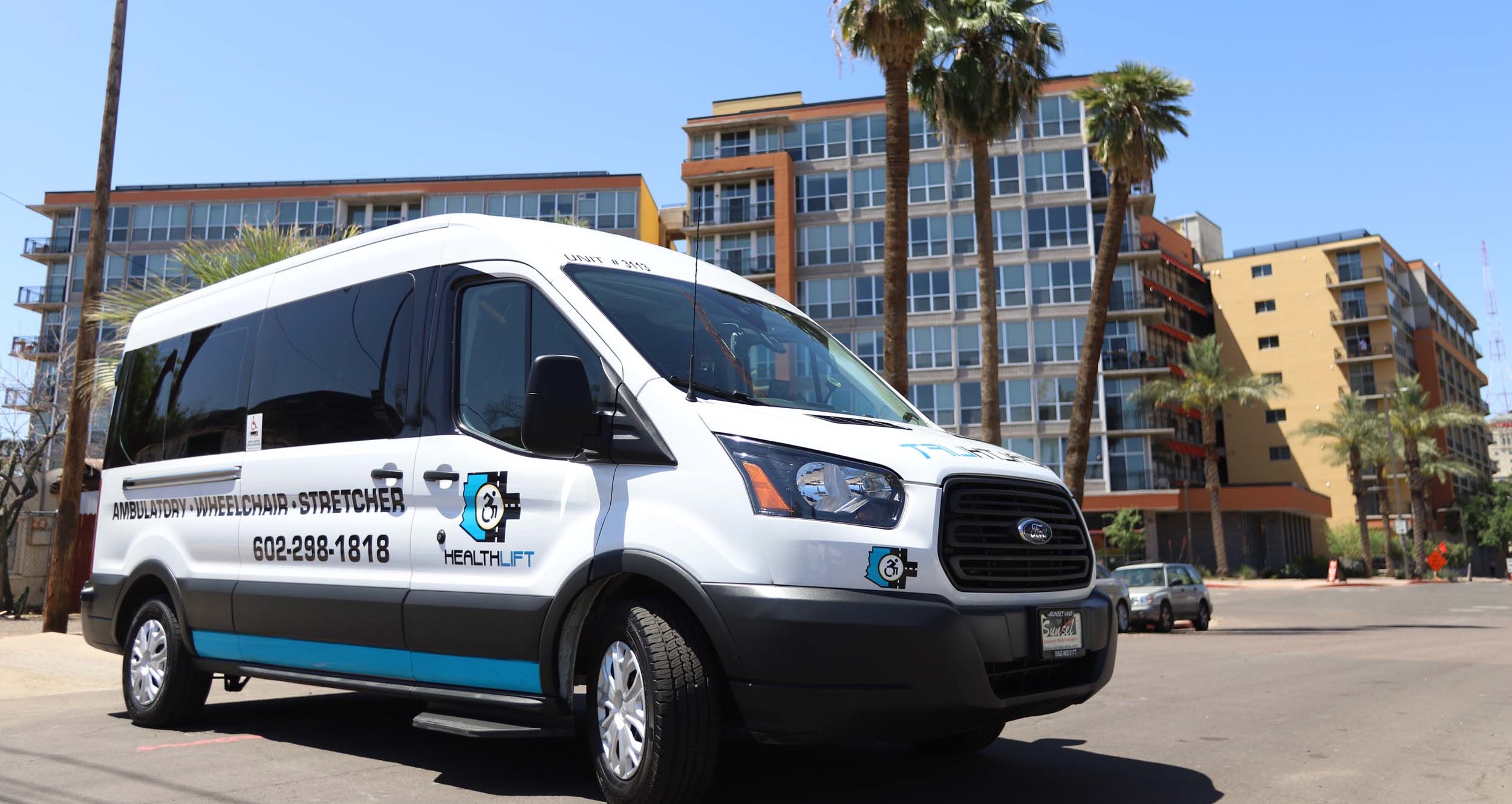 Sign Up for a HealthLift Account
Sign up with HealthLift of AZ to book and track rides online. Trust us with wheelchair transportation.
HealthLift's new A.D.A. compliant vehicles are equipped with bariatric and standard wheelchairs and stretchers.
Learn more about our services here: