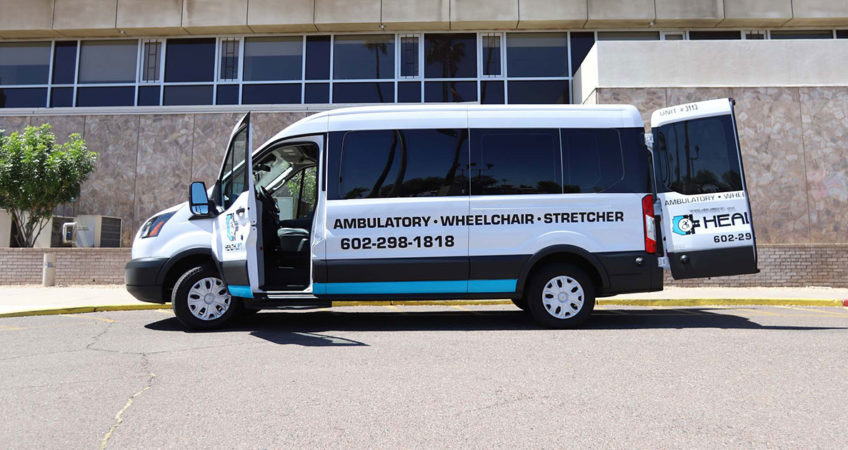 Reliable Accessible Transportation to Doctor Appointments in Phoenix & Tucson
---
Regular appointments to the doctor are important to many Arizona patients who may not need emergency treatment but require regular appointments, treatments, or procedures. Health needs don't change regardless of the pandemic, and safe transportation options are crucial to adhering to healthcare plans.
For patients in wheelchairs or stretchers, it's important to have reliable transportation services to help get to regular appointments easily and on time, when friends and family can't.
---
Arizona Trusts HealthLift
HealthLift makes it easy to book wheelchair-accessible rides, any distance. Certified and trained drivers paired with advanced, sanitized vehicles bring passengers a top-notch experience.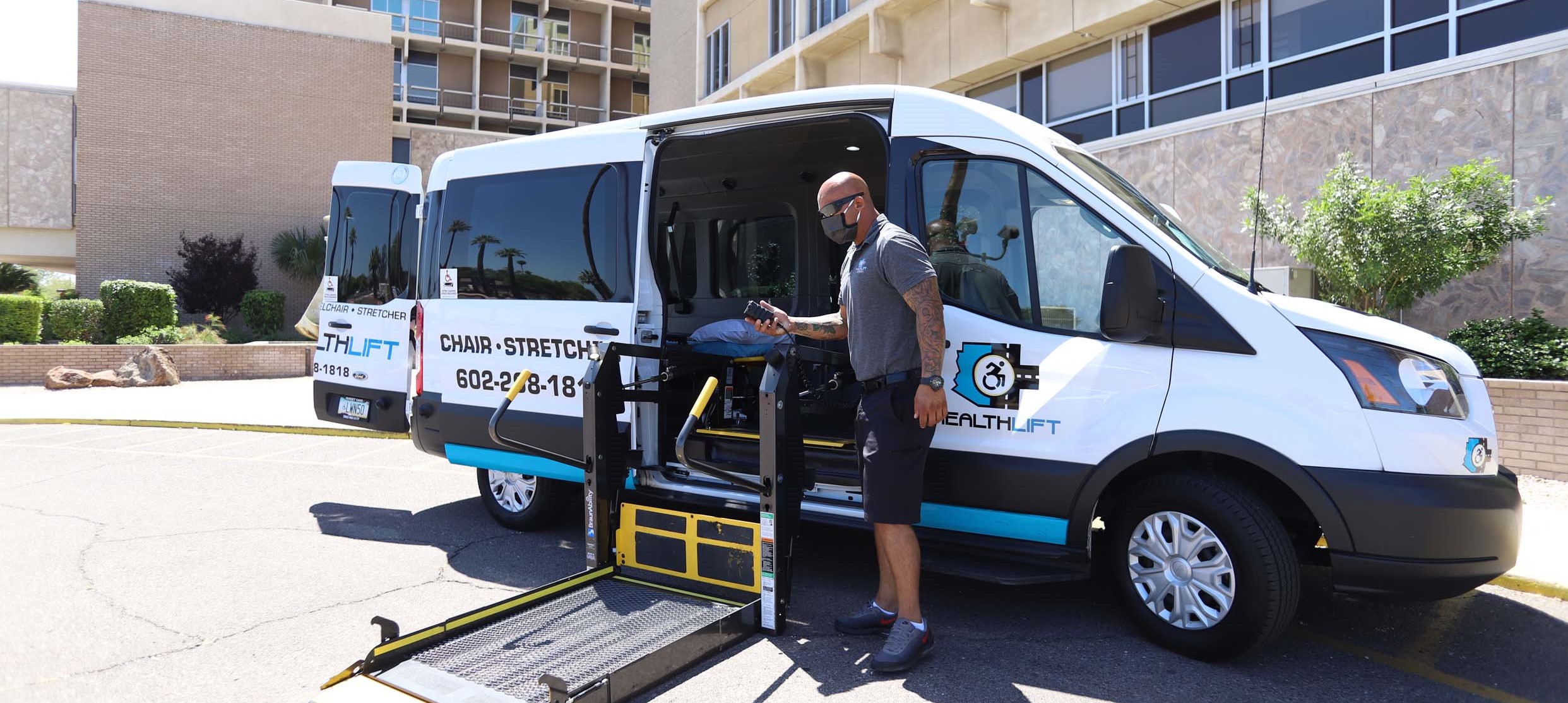 Comfortable, Roomy Rides
Our vehicles are top-of-the-line and ADA-compliant, ensuring that we meet your transportation needs for any occasion, even covering long distances for out-of-town appointments. They are equipped with heavy duty wheelchair lifts that can accommodate standard, oversized, bariatric, and electric wheelchairs. With quality industry-leading equipment in our vehicles and professional and certified drivers, we always aim to give reliable as well as comfortable wheelchair-friendly transportation.
Wondering about how much your ride will cost? We offer FREE ride cost estimates!
Safety Measures During COVID-19
Since patients in wheelchairs are likely to be at higher risk during the pandemic, we've taken it upon ourselves to spare no expense when it comes to safety and sanitation. For regular medical appointments, testing procedures, and more, Arizona medical offices and patients trust HealthLift. Providing free hand sanitizers and disinfecting the vehicle following every trip, are among many other safety efforts taken in response of COVID-19 .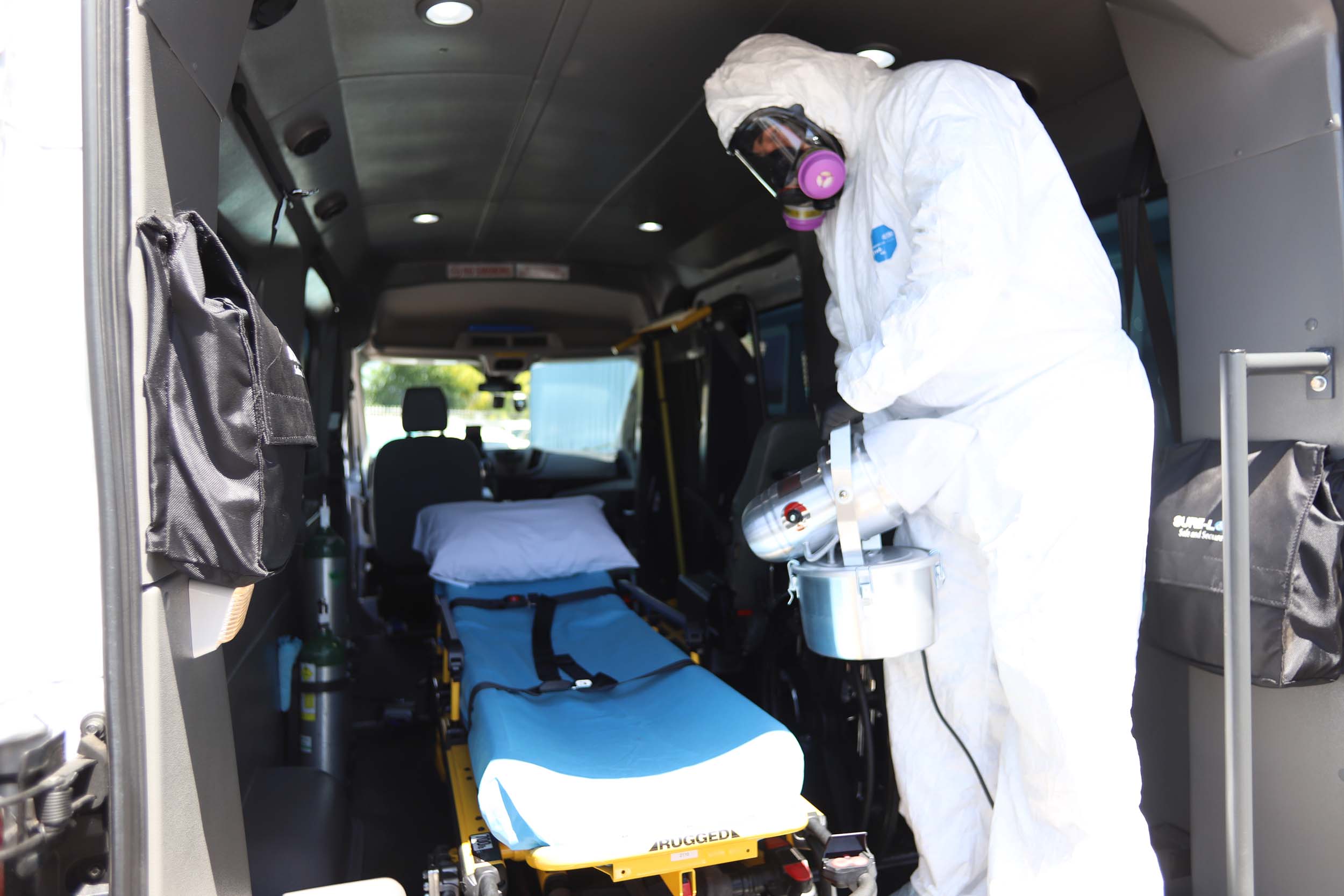 Booking with HealthLift NEMT of AZ ensures that you get to your appointment conveniently and safely. Experience the most reliable wheelchair-accessible transportation in Metro Phoenix and Tucson for you and your loved ones.
Sign up for a free HealthLift Account and easily book and track your rides online with us today!
Our COVID-19 Response
With the increased risk of the COVID-19 pandemic, we've raised our standards in safety and sanitation. We understand the need for individuals to get to their medical appointments, testing, and procedure. We're also certified in transporting COVID-19 positive patients to ensure that they get the care they need.
We're trusted by hospitals and medical offices to provide safe and reliable rides in Phoenix and Tucson. Our commitment to providing Arizona with the safest NEMT is what we assure our customers.
Sign Up for a HealthLift Account
Sign up with HealthLift of AZ to book and track rides online. Trust us with wheelchair transportation.
HealthLift's new A.D.A. compliant vehicles are equipped with bariatric and standard wheelchairs and stretchers.
Learn more about our services here: