Millions of people visit the beautiful state of Arizona every year. Many of those visitors use wheelchairs and other mobility devices. What's the best way to get from point A to point B when you're in The Metro Phoenix and Tucson areas? What is Arizona's trusted wheelchair-accessible van service?
The answer is HealthLift.
More than 19 million people visited Phoenix in 2019, including overnight and day trip visitors and 1.5 million international visitors. 
Source: Visit Phoenix
Getting Around Town
Whether you're going to get dinner, meeting some friends, or needing to get around for any reason, booking a ride that caters to your wheelchair is easy with HealthLift.
Sign up for a free HealthLift Account to book, track, pay, and manage multiple rides online.
What brings people to Arizona?
Many individuals come to Arizona to access highly distinguished medical specialists. HealthLift works with The Valley's top hospitals and medical facilities to provide wheelchair-accessible ride services to patients that need to get to appointments, procedures, or get testing.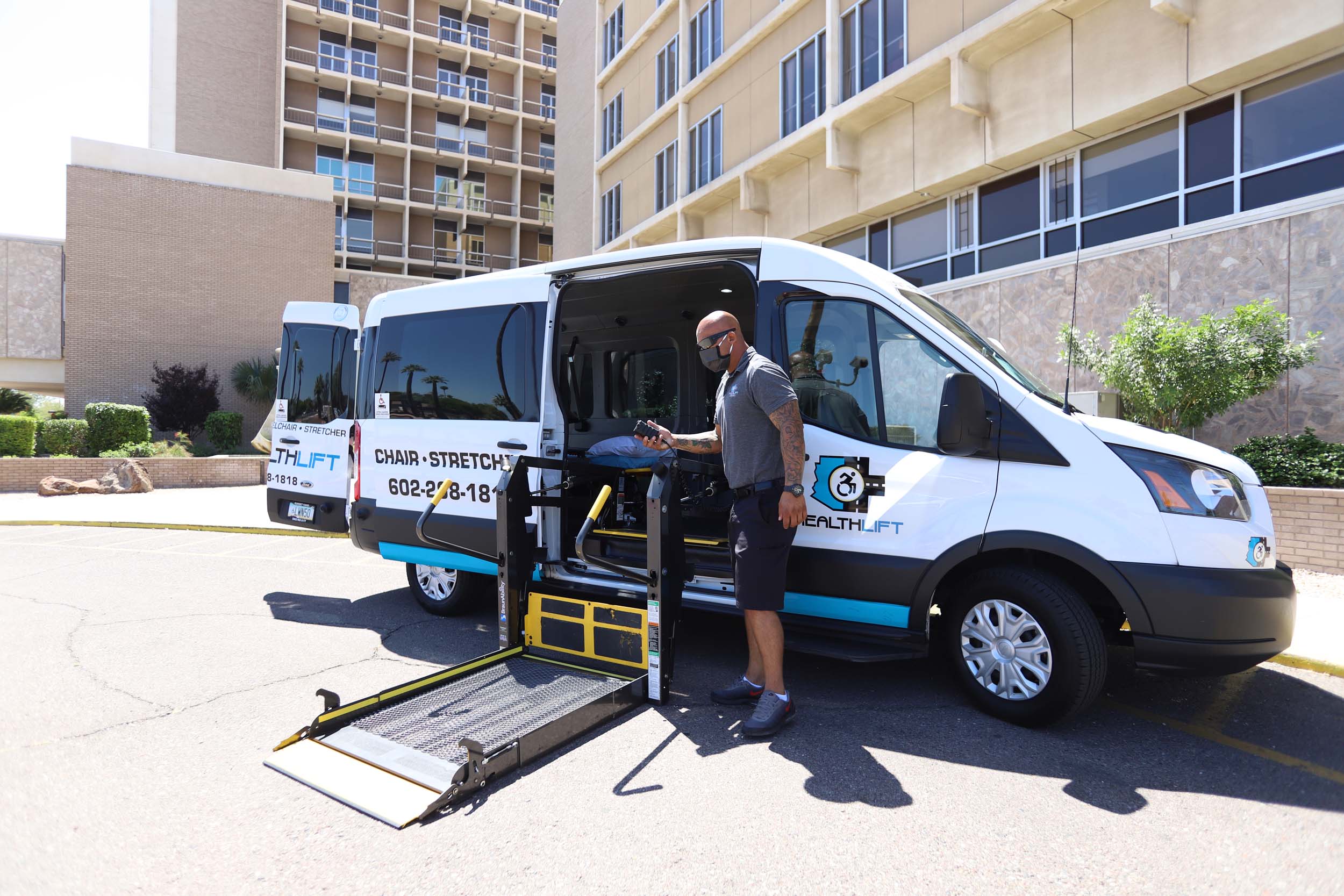 Arizona Locals Hosting Visitors with Wheelchairs
Many locals host visitors that may need transportation arrangements made to accommodate their wheelchairs. Family members and friends trust HealthLift to get their loved ones to their destinations safely and on time. 
Live in town? HealthLift has been helping our community with disabilities and seniors strive towards more independence. Take HealthLift to appointments, the grocery store, or any destination without having to rely on friends or family, especially when they are busy.