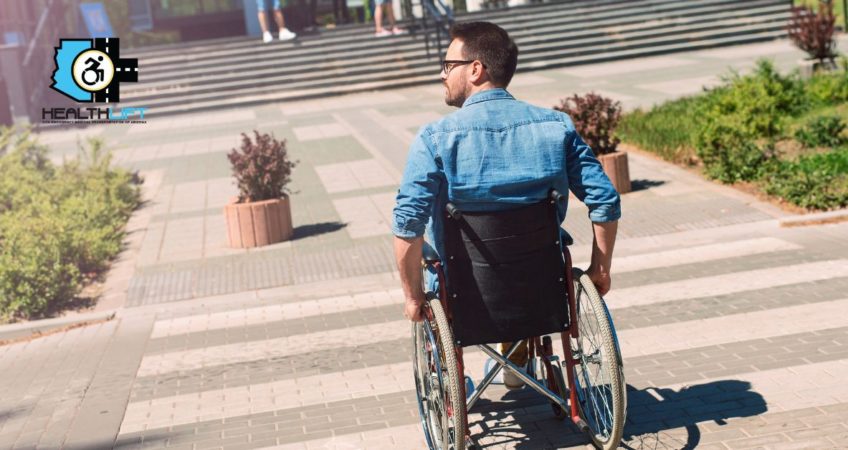 Wheelchair transport services and how to utilize it 
For individuals with limited mobility, accessing reliable transportation is vital to maintaining independence and exploring the world around them. In bustling cities like Phoenix, having access to wheelchair-accessible transportation is especially crucial for day trips and everyday errands.
In this blog post, we'll dive into the invaluable benefits of wheelchair transport services for people with disabilities in Arizona. 
Freedom to Explore
A wheelchair-friendly ride gives you the freedom to explore Phoenix's rich culture, attractions, and natural beauty without the inconvenience. From day trips to local landmarks like Papago Park and the Desert Botanical Garden to shopping excursions in Downtown Phoenix, wheelchair transport services ease access to the city's diverse offerings.
Safety and Comfort
The safety and comfort of passengers are at the heart of wheelchair transport services. At HealthLift, our expertly trained drivers assist with boarding and securing the passengers and their wheelchair or mobility aid. This ensures a smooth and secure journey, regardless of wheelchair size, and even for long-distance trips! With spacious and well-equipped vehicles, passengers can travel comfortably, free from worry.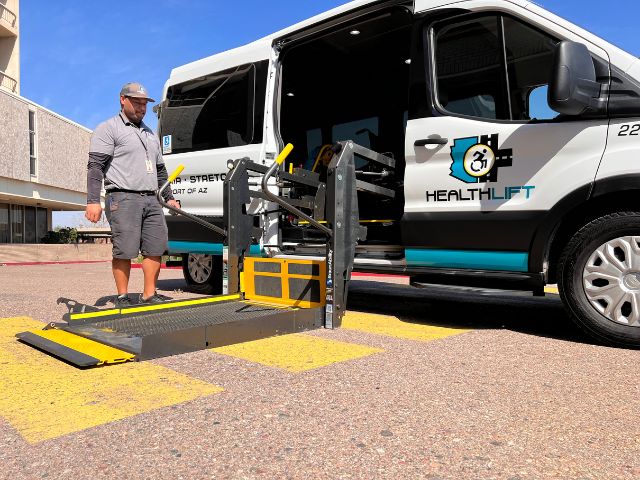 Punctuality and Reliability
Time is precious, and reliable transportation is a necessity. This is especially true for getting to/from Arizona airports where you need to be keen on your boarding time and estimated time of arrival. HealthLift's prompt and dependable wheelchair transport service makes sure you get accessible rides anytime you need them. This also comes in handy for medical appointments, social gatherings, or exploring the city.
Door-to-Door Service
Convenience is key when it comes to wheelchair-accessible transportation. With door-to-door service, we pick up passengers from their desired location and drop them off directly at their destination. This eliminates the need for transfers or navigating unfamiliar places. Suddenly, enjoying the fun and exciting summer activities in Phoenix and Tucson becomes much easier!
Access to Specialized ADA-Compliant Vehicles
HealthLift's wheelchair transport services set the standard by offering specialized vehicles equipped with the latest technology and safety features. These ADA-compliant vehicles are designed to accommodate people with different types of wheelchairs and mobility aids, providing a comfortable and inclusive travel experience.
Elevate Your Travel Experience with HealthLift Wheelchair Transport Services!
HealthLift NEMT takes pride in empowering individuals with disabilities by offering reliable, accessible, and top-notch accessible transportation in Phoenix. Our experienced team is committed to making your journeys stress-free and enjoyable, ensuring you can confidently and safely explore the city. 
Don't let mobility challenges hinder your adventures — contact HealthLift NEMT today, and experience the convenience of accessible transportation at its best!
Quality wheelchair-friendly transportation is a game-changer for people with disabilities in Phoenix. It opens doors to new experiences, fosters independence, and ensures a safe and comfortable journey across the city's vibrant landscapes. 
From exploring local attractions to attending important appointments, having access to reliable transportation is a powerful tool for living life to the fullest. Sign up for a Health account now, get FREE quotes, and embrace the benefits of accessible transportation with HealthLift. Let your adventures in Phoenix begin!