Things to consider when getting wheelchair patient transport services for individuals with mobility challenges
If you or a loved one requires reliable transportation services for wheelchair patients, look no further than HealthLift NEMT of Arizona. We are here to share how HealthLift can enhance your mobility experience while prioritizing your comfort and safety.
Unparalleled Fleet and Equipment in Arizona
At HealthLift, we understand that each patient has unique needs. That's why we have meticulously built a fleet of the latest models, top-of-the-line vans equipped with heavy-duty wheelchair lifts.
Whether it's a standard, oversized, or bariatric wheelchair, our vehicles are designed to accommodate them all! We have invested in high-quality equipment and facilities for utmost comfort and safety in wheelchair patient transport services.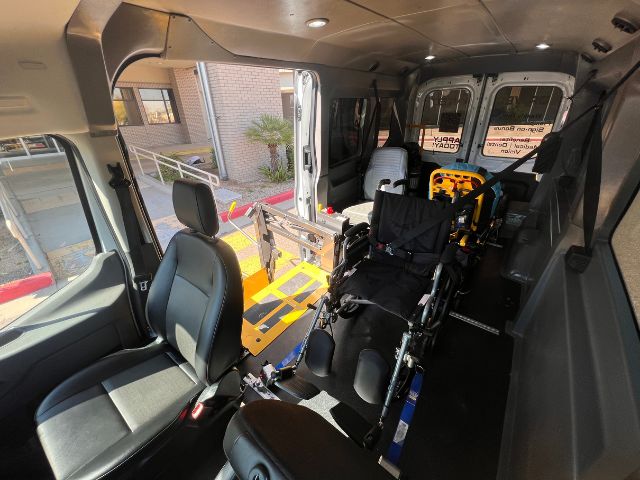 Safety First, Always
When it comes to non-emergency wheelchair patient transport, safety is non-negotiable. Our experienced drivers undergo rigorous training to ensure that they've got the necessary skills and know-how to handle any situation with professionalism and confidence.
We comply with all industry regulations and more — maintaining our vehicles to the highest standards, prioritizing your safety throughout the entire journey. You're in good hands with HealthLift.
Customer Service Excellence
At HealthLift, we believe that arranging transportation should be easy, pleasant, and efficient. Our amazing team is always available to assist you every step of the way. Whether you prefer to book through our user-friendly online platform or give us a call, we guarantee a seamless experience. 
We understand the challenges of medical appointments and aim to reduce stress by providing a service you can trust. Get a FREE quote now!
Comfortable and Trusted Journey
We take every step to go the extra mile for our passengers. Our vans are equipped with amenities to make your ride enjoyable, including air conditioning, comfortable seating, and a smooth ride.
The passenger's well-being is our priority, and we strive to make their journey as pleasant as possible! Sign up for a FREE HealthLift account to book future rides online with ease.
Book Wheelchair Patient Transport Services with HealthLift NEMT
HealthLift NEMT of Arizona stands out as a trusted and reliable choice for wheelchair patient transport for seniors and other passengers with mobility issues within Phoenix, Chandler, Tempe, and other major cities. With our well-equipped fleet, commitment to safety, excellent customer service, and dedication to your comfort, we are here to serve you. 
Experience the difference with HealthLift NEMT of Arizona, where mobility and care come together seamlessly. Contact us today and let us enhance your transportation experience.