Accessible Airport Transportation That Ensures Timely Arrival
There are so many details that go into planning a trip, especially for people with disabilities — from making phone calls and arrangements to everything in between.
If you or a family member have specific accessibility needs, it can get tricky just to get to and from major Arizona airports.
Wheelchair Accessible Airport Transportation
In February 2023 alone, a passenger traffic report from nine airports in The Valley shows that over four million passengers traveled by air.
Arizona's major airports are expected to be busy year-round, especially PHX Sky Harbor and Tucson International Airport. This adds to the challenges that you or a loved one with a disability faces in accessing air travel.
Booking a reliable wheelchair-friendly ride in advance makes things a whole lot easier and hassle-free.
What to Consider?
In arranging accessible airport transportation, you must take into account:
Accessibility
Reliability
Safety Measures in Place
Easy Booking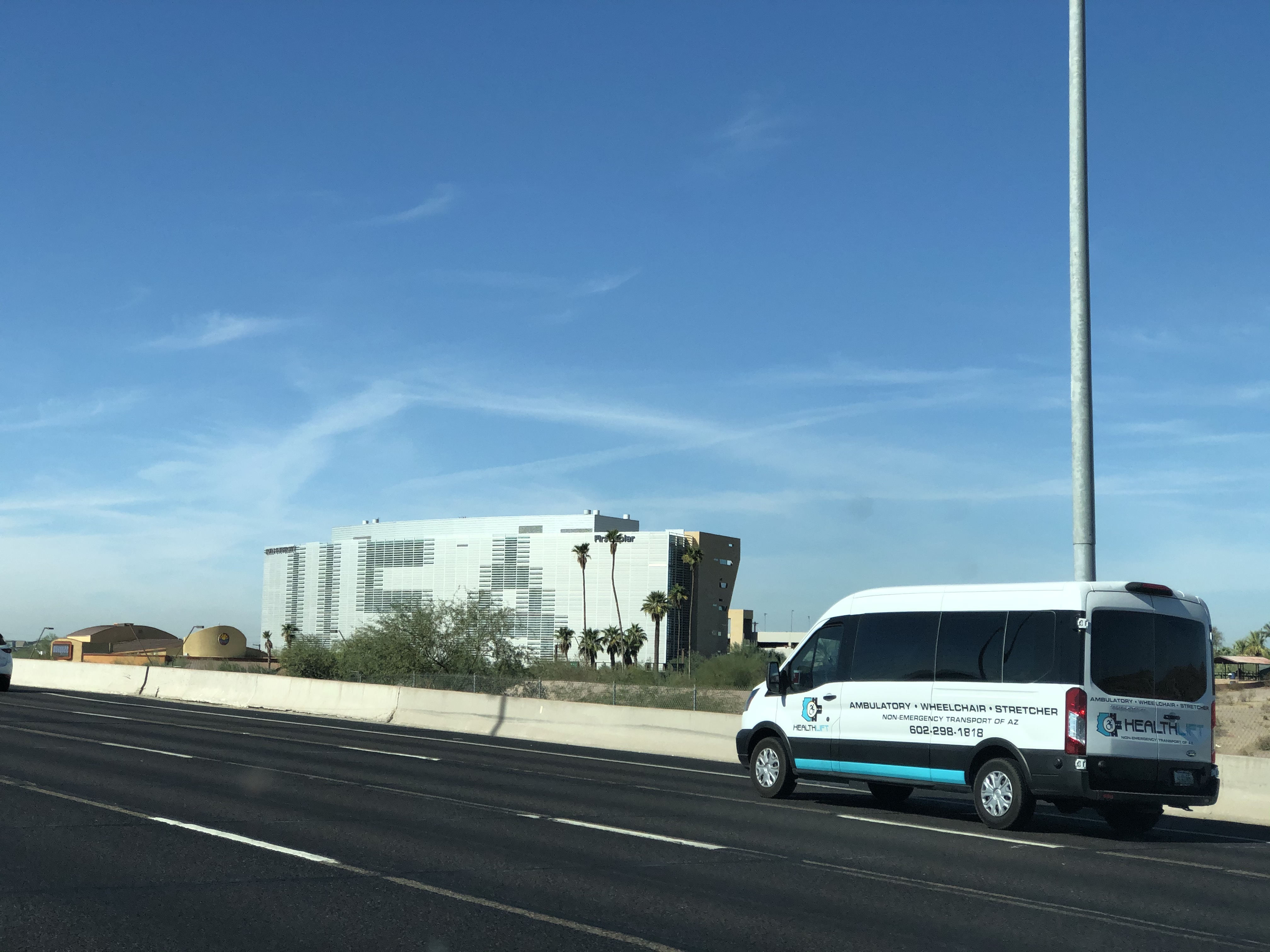 Arizona's Trusted Accessible Transportation
HealthLift's fleet of the latest and well-equipped vehicles are perfect for transporting passengers with both standard and bariatric wheelchairs, stretchers, and gurneys. Our vehicles come with heavy-duty wheelchair lifts, and industry-leading stretchers to ensure your safety and comfort.
With HealthLift, you can book an accessible ride anytime, 24/7! Whether you're leaving from or heading to Arizona airports, you can free yourself from the worries, knowing that you'll arrive on time to your destination.
For your safety, HealthLift drivers undergo extensive background checks, and specialized training, including CPR, defensive driving, hospice sensitivity, and PASS certification.
Easily book a ride via phone call or online. Just call HealthLift's 24/7 Phoenix or Tucson hotline numbers to ensure availability. For recurring appointments, book online! Just fill in your details to sign up. You can use your login info to start booking and tracking your ride reservations.
Book Airport Transportation with HealthLift
HealthLift NEMT of Arizona is committed to enhancing your ride experience! Arranging accessible airport transportation with us is easy, pleasant, and efficient. On the road and in our vehicles, we create a comfortable and safe environment for our passengers!
Contact us today to learn more about HealthLift's Airport Transportation Services or get a FREE quote.