Tips for Wheelchair Patients Navigating New Normal as Arizona Re-Opens
The Current Pandemic Will Require Extra Caution & Care
As Arizona attempts to reopen the economy, patients are allowed to schedule their elective procedures, and regular appointments they may have put off as the stay-at-home orders were put in place to combat the COVID-19 pandemic.
If you or a loved one in a wheelchair, or stretcher, needs to get to an appointment, or other destinations, it is advised that precautionary measures are taken to prevent infection. Especially since these populations are more likely to have underlying conditions that leave them more vulnerable to the virus. Here are a few tips to navigate the new normal.
Wearing a Face Mask
It's highly recommended by the CDC to have a face mask in handy. As N95 masks should be reserved for medical professionals who are risking their health by treating contagious patients. According to the CDC, simple cloth masks or cloth face coverings can help slow the spread of the virus, especially among people who may have the virus but don't know it. 
Maintaining Social Distancing
The effectiveness of social distancing, which means keeping your distance from others 6 feet apart, is backed by the CDC. 
"Limit close contact with others outside your household in indoor and outdoor spaces. Since people can spread the virus before they know they are sick, it is important to stay away from others when possible, even if you—or they—have no symptoms. Social distancing is especially important for people who are at higher risk for severe illness from COVID-19." Source: CDC
Protecting your Loved Ones
If family members that usually help out with transportation are suffering from auto-immune disease or conditions like asthma, chronic lung illness, diabetes, or are over 65 years, then it's best that they reduce public exposure, as they are more prone to infection. You may have to arrange alternative transportation to get to your appointments and other desired destinations.  
HealthLift NEMT of AZ's Commitment
Arizona's wheelchair community trusts HealthLift NEMT of AZ for safe and smooth non-emergency medical transportation. HealthLift has made improvements in its sanitation measures in response to COVID-19 with free hand sanitizers, disinfection after every trip, BBP Certified sanitation methods, and drivers that wear personal protective equipment (PPE).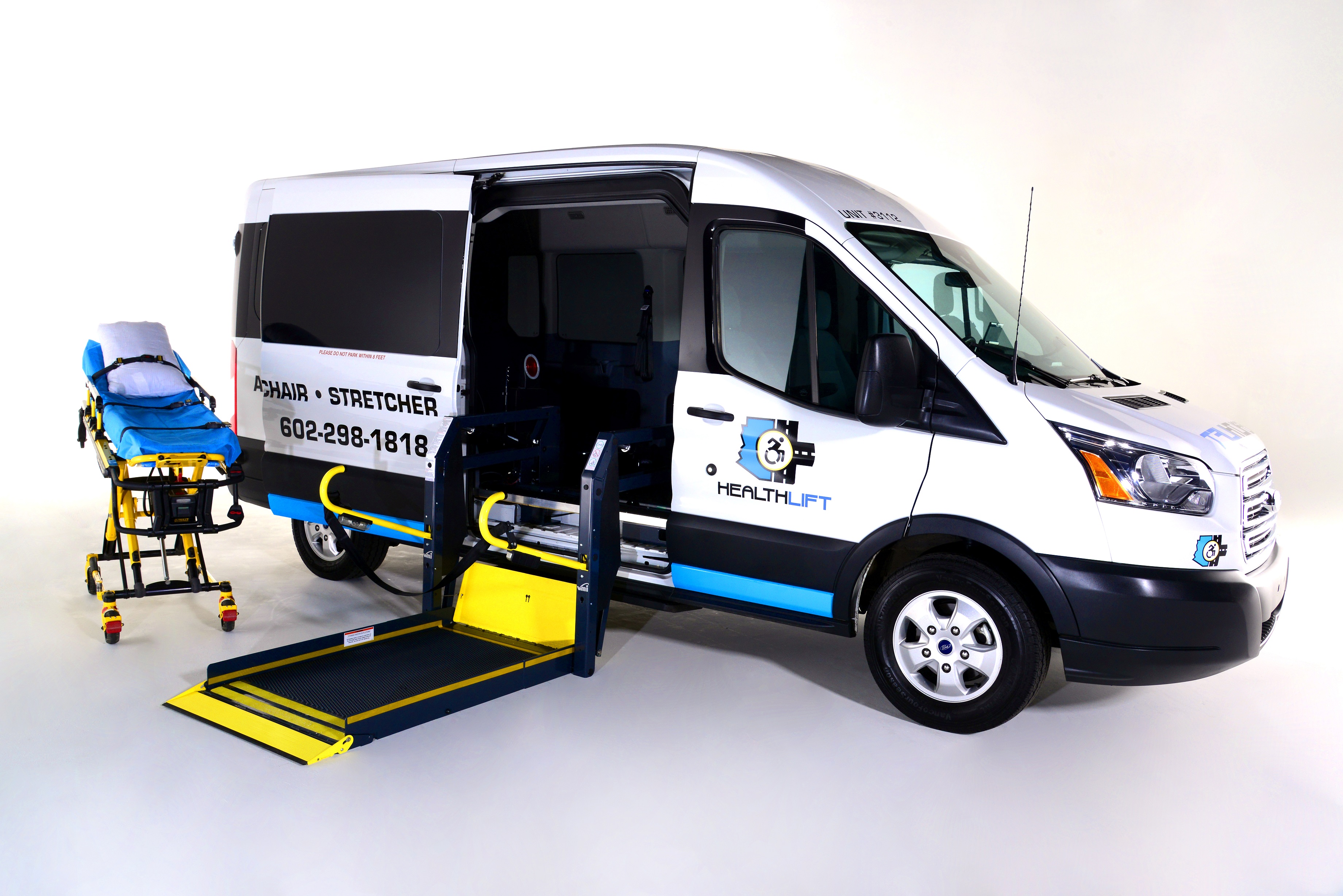 HealthLift Can Help With NEMT During COVID-19
If you need reliable non-emergency medical transportation in Arizona, choose HealthLift. Book and track rides online for your future appointments with your account.
Sign Up for a HealthLift Account
Sign up with HealthLift of AZ to book and track rides online. Trust us with wheelchair transportation.
HealthLift's new A.D.A. compliant vehicles are equipped with bariatric and standard wheelchairs and stretchers.
Learn more about our services here: