When People Using Wheelchairs Need to Get Around Arizona
Not all individuals that utilize wheelchairs and other mobility aids have readily available access to reliable transportation. Either they are unable to to drive themselves, don't have friends/family able to cater to all of their needs, or some other circumstance that prevents them from getting around.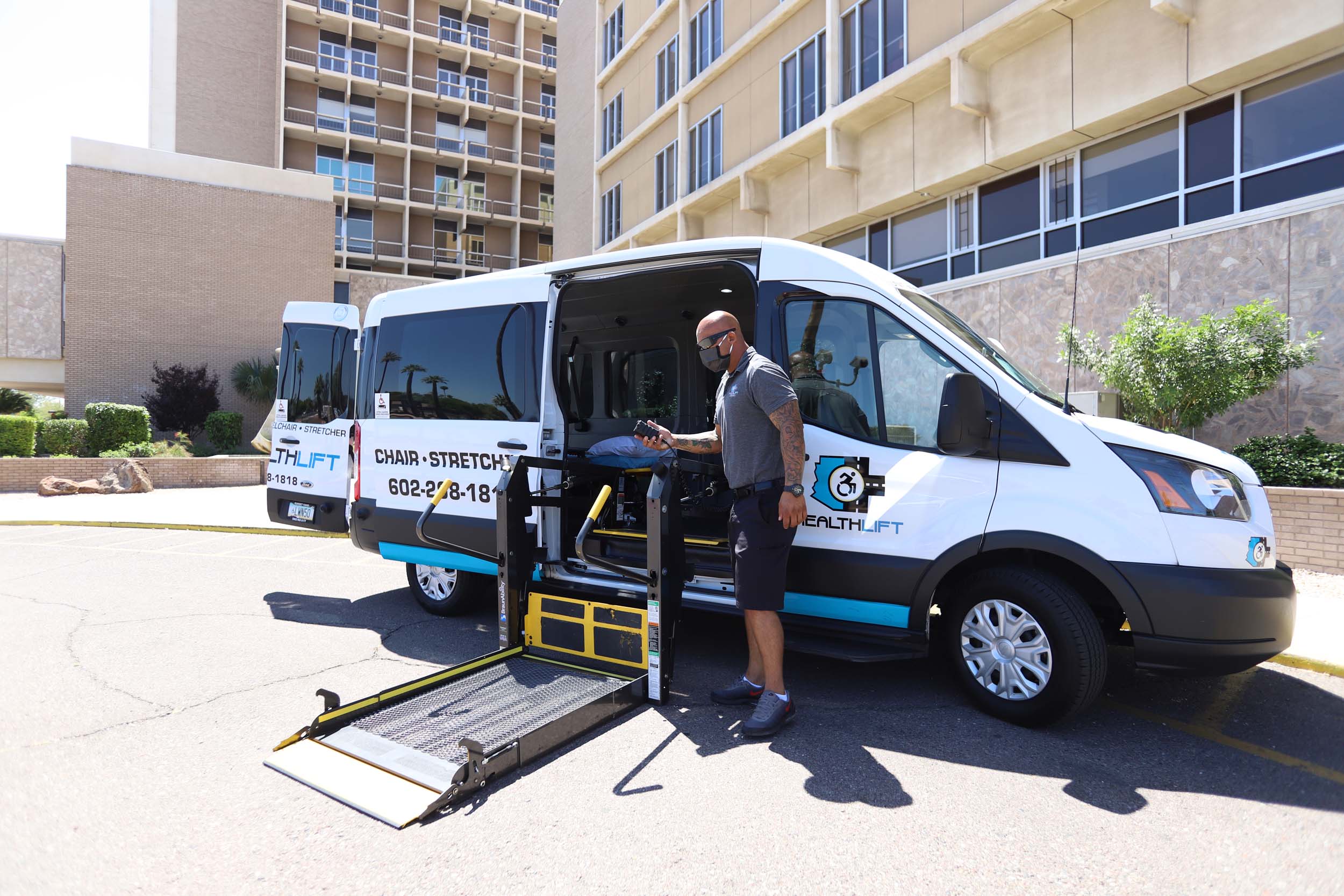 Our community that uses wheelchairs, their families, and providers trust HealthLift NEMT of Arizona to provide the safest, most reliable ADA-compliant vehicles to get to medical appointments, the airport, or any destination, 24/7. Serving Metro Phoenix and Tucson Areas.
How Much will My Ride(s) Cost? 
The cost of your ride is dependent on the distance of your ride.
Get a Free Quote on Wheelchair Accessible Non-Emergency Medical Transportation (NEMT) in Arizona. Fill out your ride details to learn how much it will cost:
REQUEST A QUOTE
[fc id='1' align='center'][/fc]
Drivers That Prioritize Comfort and Safety
Being safe and comfortable is by far one of the most important factors that you will need to consider when looking for wheelchair-friendly transportation in Arizona. HealthLift drivers are specially certified and trained to provide extra assistance for passengers.
Looking for reliable and consistent accessible ride services for your company, medical office, senior center, or more? Learn more about our NEMT Corporate Accounts >>
Book a Ride With HealthLift
Signing up for a free account with HealthLift gives you access to numerous online booking features, where you can track and pay for multiple rides for wheelchair– and stretcher-accessible transportation (wheelchair or stretcher available for passenger use). We also serve patients who have out-of-state appointments with long-distance transportation service.