Disabled and Can't Fly? HealthLift Offers Long Distance Transportation for Wheelchair Users to/from Arizona
Why do wheelchair and stretcher users need long distance transportation, accessible transportation options in and out of Arizona?
Medical Travel Needs
Patients need to travel to meet with specialists in other states, or get to facilities that are equipped with highly exclusive machines that are needed to diagnose or treat any given condition. Flying just may not be an option for a number of reasons such as doctor restrictions, mobility challenges, or other factors. 
Patients, their families, and practitioners turn to HealthLift Non-Emergency Medical Transportation of AZ for arranging private wheelchair transportation across state-lines. (Stretchers for Long Distance Transportation also available.)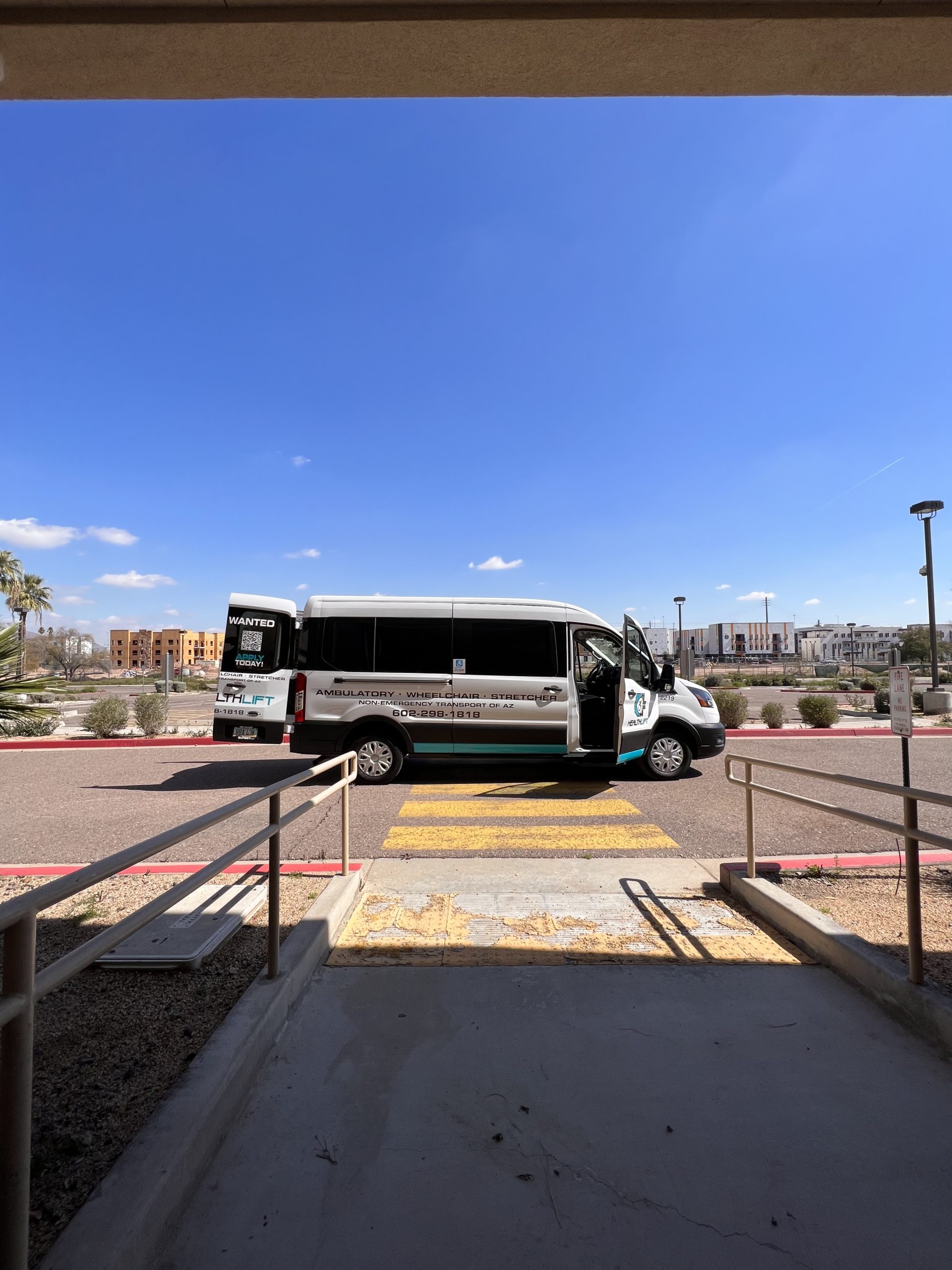 Get Wherever You Need to Go
Being unable to fly as a wheelchair or stretcher user no longer means being restricted from traveling. Make sure you, or your family members, are able to attend important events like weddings, funerals, or other family events.
Do you need a quote on an accessible ride?
Arizona's Interstate Long Distance Transportation for Wheelchair & Stretcher Accessible Ride Services with HealthLift
Popular Destinations to/from Arizona
Las Vegas, Nevada

Los Angeles, California

San Diego, California
San Francisco, California

Orange County, California

Ask us for more destinations
Why Choose Us?
High standard vehicle maintenance
Exceptional passenger experience
Skilled, personable, and trained drivers
Round trip or one way
Make stops as necessary
2 bucket seats for 2 extra passengers (usually family or caregiver)
Oxygen tanks
Wheelchair can be supplied
Stretcher can be supplied
Reserve long distance transportation with wheelchair or stretcher accessible vehicles, complete with skilled and experienced NEMT drivers at HealthLift. Call us today for a free quote on your next long-distance trip or to book your reservation.
When you sign up for an account with us,
you can book and track rides on our platform with ease!
Take a 360 Tour of our Vehicles
Our vehicles:
Take a 360 tour of our standard Wheelchair and Stretcher Accessible Vehicle.