Metro Phoenix Locals & Visitors Alike Need Safe Transportation
Phoenix is known for accessible and ADA-compliant attractions and accommodations. But with the high demand and other contributory factors, it can sometimes be tough to get to doctor's appointments and other medical transportation needs.
For this reason, reliable alternatives to conventional ambulances (which are usually reserved for emergencies) are made available for those who are using wheelchairs, stretchers, and other mobility devices.
What is Non-Emergency Medical Transportation?
Non-Emergency Medical Transportation or NEMT includes all transportation services for non-emergency situations which do not require an ambulance. A great NEMT service isn't just a simple car ride but a whole slew of accessibility and accommodations for people who need it — whether they're older adults or people living with disabilities. 
The American Hospital Association notes that 3.6 million individuals miss medical care each year due to transportation issues, including a lack of accessible vehicles. Transportation is the third most commonly cited barrier to accessing health services for older adults. Missing out on timely medical attention through appointments can be detrimental to your quality of life.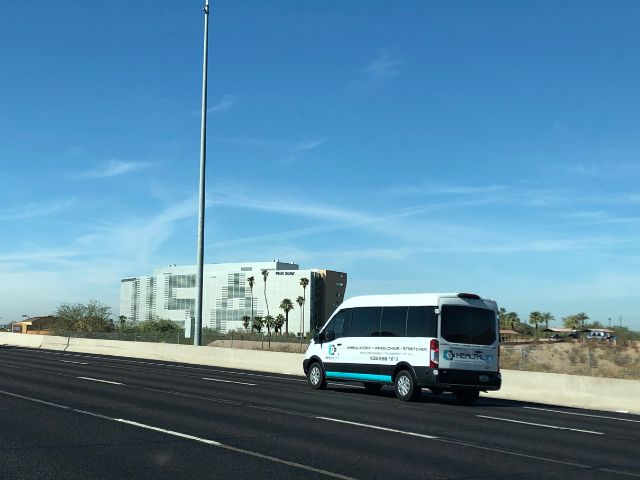 HealthLift NEMT of Arizona
HealthLift has been in the business of helping people with accessibility needs for nearly a decade, while our experienced management team brings over 75 years of experience in Non-Emergency Medical Transportation.
HealthLift is built with safety and convenience in mind. Our vehicles are ADA-compliant and are equipped with the latest features for added accessibility. 
The Services
HealthLift NEMT of AZ has a variety of services depending on the accessibility and accommodation needs of the passenger. These services are great for institutions and individuals.
Wheelchair Services
All HealthLift NEMT vehicles comply with the Americans with Disabilities Act, and wheelchairs are available upon request.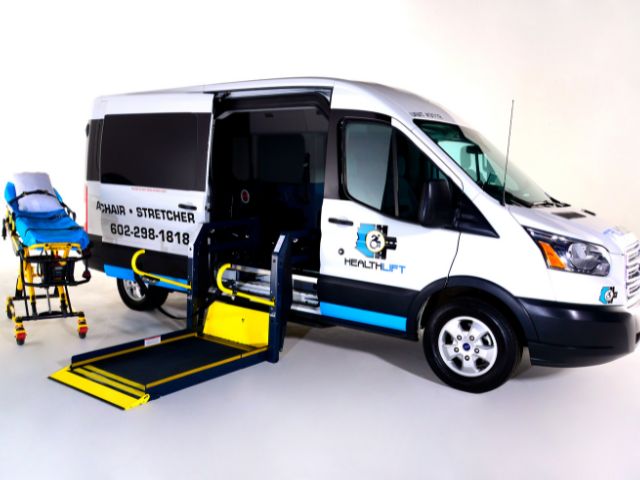 Bariatric Services
We have bariatric wheelchairs up to 34" wide and bariatric stretchers for those who require mobility devices that are wider than standard sizes.
Oxygen
HealthLift provides oxygen if needed. However, we do not administer oxygen. This has to be done only by a nurse or a caretaker.
Trained Drivers
Our drivers have defensive driving certification and went through passenger assistance service & safety training. Level one fingerprint clearance, and drug screening: pre-employment, random, incident, and accident, are also required to ensure quality service.
Medical Transportation for Phoenix
With the right services, getting a wheelchair-friendly ride doesn't have to be as hard as it used to be. HealthLift helps families live through difficult medical situations without the exorbitant costs of an ambulance but with customizable accommodations that people appreciate.
Sign up now and get convenient booking options for regular, safe, and reliable non-emergency medical transportation in Phoenix. With our online booking & tracking tool, you can get a FREE quote for your next ride!