Date Night Ideas for Wheelchair Users
Everyone deserves a memorable Valentine's Day, especially individuals who utilize wheelchairs. With plenty of spots in Arizona that are wheelchair-friendly and with HealthLift's accessible vans, there's no reason not to go on a romantic escapade.
Here are some activities that you can do:
1. A Simple Picnic
Even a simple picnic at the park can make for a romantic date. It's even perfect in the early evening to experience one of Arizona's breathtaking sunsets together. Wait till night and gaze at the Arizona sky above and have splendid views of the stars. Check out Papago Park in Phoenix and Himmel Park in Tucson. Picnics truly make for a memorable experience on Valentine's.
2. Going to the Zoo
Zoos in Arizona are quite accessible for many wheelchair users out there. Make sure the weather is great for a small adventure around Arizona's major zoos and aquariums where you'll be treated to a manner of different animals and exhibits. The Wildlife World Zoo in Litchfield Park is the best place to start, as they've got a little bit of everything: a petting zoo, an aquarium, and Arizona's biggest collection of exotic and endangered animals.
3. Art Museums
Both you and your date will appreciate a tour around different art museums in Arizona, featuring exhibits of numerous artworks and more. One of the more famous ones is the Phoenix Art Museum. If you are in Tucson, then the Tucson Museum of Art is also a great place to go.
4. Brewery Tours
Arizona takes pride in its breweries to the point of holding brewery tours that even those who are in wheelchairs can join. You and your date can choose to be a part of the SanTan Brewery and Distillery Tours based in Chandler while Firetruck Brewery is a good start when in Tucson.
5. Concerts
It's a great idea to look out for concerts in your area on Valentine's. Plenty of them happen before or after Valentine's Day though, such as the Valentine's Super Love Jam at Footprint Center. Look out for more events and concerts that you and your partner can attend.
To have a smoother date experience this Valentine's, get transportation in advance. If you have accessibility needs or mobility issues, you'll need a transport option that's ideal, considering you have a wheelchair to fit. As a lot of places in the state are accessible, non-emergency medical transportation in Phoenix and Tucson is sure to make that day extra special.
Get a Smoother Valentine's Day Experience With HealthLift
HealthLift NEMT of AZ takes you where you want to go in Arizona, especially if you're looking for that perfect Valentine's Day spot. Regardless of the type or size of wheelchair you have and whether it's a date at a park or at a museum, HealthLift is here to get you to your destination as Arizona's most reliable accessible transport provider.
Sign up now and start booking rides. Get a quote from us.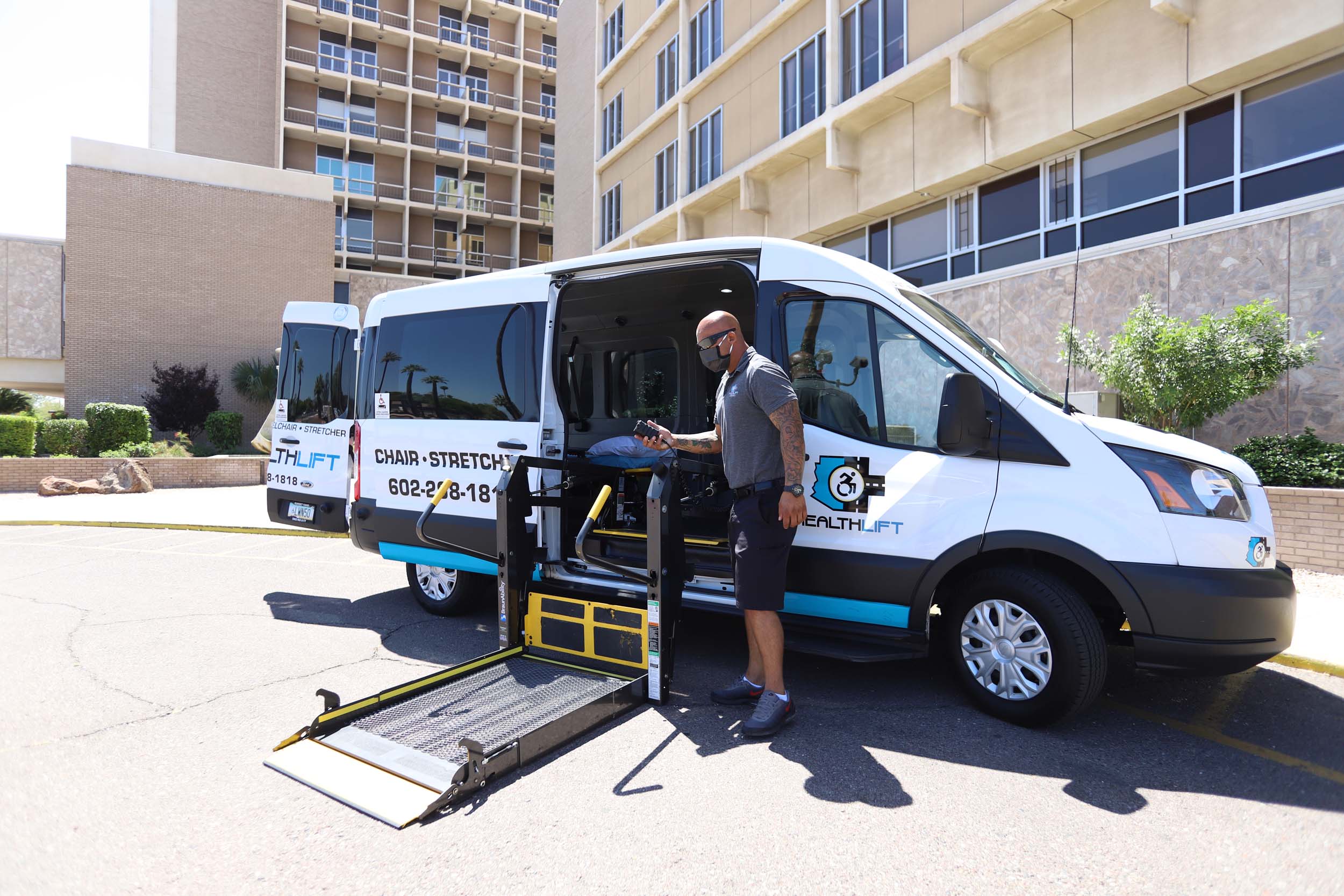 When you sign up for an account with us,
you can book and track rides on our platform with ease!