The Best Time to Explore Arizona!
After the cold and before the heat, Springtime is just the perfect time to head out in comfort and see what the Grand Canyon State has to offer, especially for those who use a wheelchair or mobility aid. Here's a season full of accessible Spring activities anybody can go for in Arizona!
A lot of these sites may be challenging for those with manual wheelchairs with the sandy or rocky terrain, with some parts being inaccessible since they can only be accessed through stairs carved on the rock face. But much of the trails are barrier-free and easily passable. There are also accessible vaulted toilets on the trails. Learn More >>
2. Sports and Food
There are a ton of things happening in Phoenix this month! 
Kicking it off on the weekend after Valentine's (Feb. 19 and 20) is the Buckeye Air Fair! Guaranteed family friendly fun with the two day airshow, trams to take you around the area, and ADA-parking onsite.
On the weekend after (Feb. 26), revel in the Cajun experience happening in Downtown Chandler with the Angry Crab Shack Southwest Fest! Recreating the party atmosphere of Mardi Gras right in the middle of Metro Phoenix!
And the highlight of the season (starting Feb. 26) is the much anticipated 2022 Cactus League Spring Training! Action packed baseball games that really tell you that winter is over!
3. Festivals
March is full of festivals and cultural events! 
On the first weekend, there's the M3F Music Festival (Mar. 4–5) held at Margaret T. Hance Park which is fully ADA-compliant and accessible. All proceeds of this event goes to charity!
The large Irish community of Arizona has their annual St. Patrick's Day Parade (Mar. 12) with a fair held on all things Irish in the same park!
And starting on the same day till the next (Mar. 12–13), the Arizona Aloha Festival will be at Tempe Beach Park with the venue containing plenty of ADA-accessible parking in and around it.
During the last weekend of March, (Mar. 25–27) One of the top 100 craft shows in the country, the Spring Tempe Festival of the Arts, goes for 3 days in downtown Tempe with ADA compliance info extensively explained here.
AZ's Most Trusted Accessible Rides
With a jam packed Spring calendar, the real issue standing between you and all that fun is accessible transportation. With HealthLift NEMT of AZ, we provide wheelchair-accessible vans in Phoenix, Tucson, and even out of state.
Don't feel left out, feel empowered, and enjoy a sense of independence as you experience what Arizona has to offer in safe and easy-to-book rides! Sign up now to start booking rides. Get a quote from us.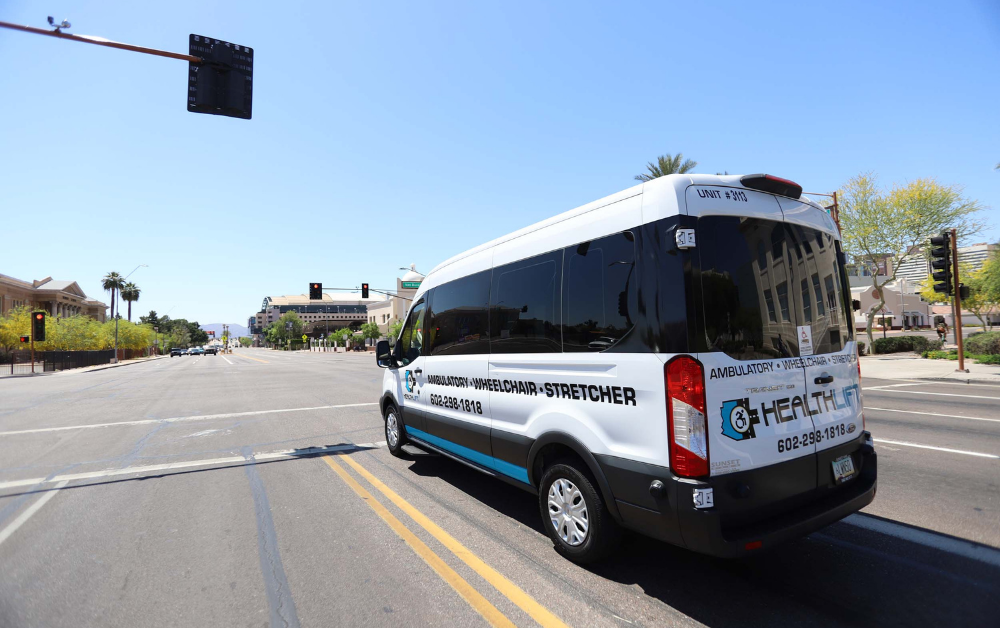 When you sign up for an account with us,
you can book and track rides on our platform with ease!