Wheelchair Users in Tucson Will Revel in Delight at These Local Spots
With the numerous accessible destinations in Tucson, there's plenty that wheelchair users can do when they want to get out to have some fun. Here are a few interesting activities to plan in Tucson that are accessible for wheelchair users.
1. Arizona-Sonora Desert Museum
Tucson residents are familiar with the Arizona-Sonora Desert Museum. The museum has fully committed itself to finding solutions for Americans using wheelchairs by ensuring there are suitable passenger loading and unloading areas, accessible parking, restrooms, and more. 
If you or a loved one that uses a wheelchair wants to learn about different species, artifacts of the past, and more, then the Arizona-Sonora Desert Museum is the place to go. They have wheelchairs and motorized scooters available for rental.
2. Saguaro National Park
Housing Arizona's most famous resident, the giant saguaro cactus, the Saguaro National Park invites even wheelchair users to enjoy its sights, sounds, and smells. Accessible features found at both visitor centers include designated parking spaces, accessible restrooms and drinking fountains, paved cactus garden paths and captioned orientation programs. Saguaro West offers volume assist, audio description, and Neckloop telefoil Couplers for its theater program.
3. Tucson Botanical Gardens
For wheelchair users wanting to escape the hustle and bustle of city life but want to be within the bounds of the city, then the Tucson Botanical Gardens is wheelchair accessible with its paved paths connecting the many gardens filled with art, galleries, and numerous displays that will surely bring joy.
4. Tucson Museum of Art
The Tucson Museum of Art has its commitment rooted in helping visitors with an opportunity to experience artforms that come to life. With accessible parking, entrances, galleries, cafe, store, parking, elevators, and restrooms. The Tucson Museum of Art is a great place for you and your loved one to embrace creativity and see the world from a different perspective.
5. Kartchner Caverns State Park
It may be surprising to know that Kartchner Caverns State Park, one of the most stunning sites in Arizona to explore, is wheelchair accessible. In fact, it holds the title of Arizona's most ADA-accessible state park. Parking areas, campgrounds, and buildings are designed to be accessible to wheelchair users.
Tucson is definitely a city to behold and should be enjoyed by all,
including wheelchair users
, especially with the number of highly-accessible spots in Tucson. Spend the day appreciating Arizona's culture and experience the sights and sounds of Tucson.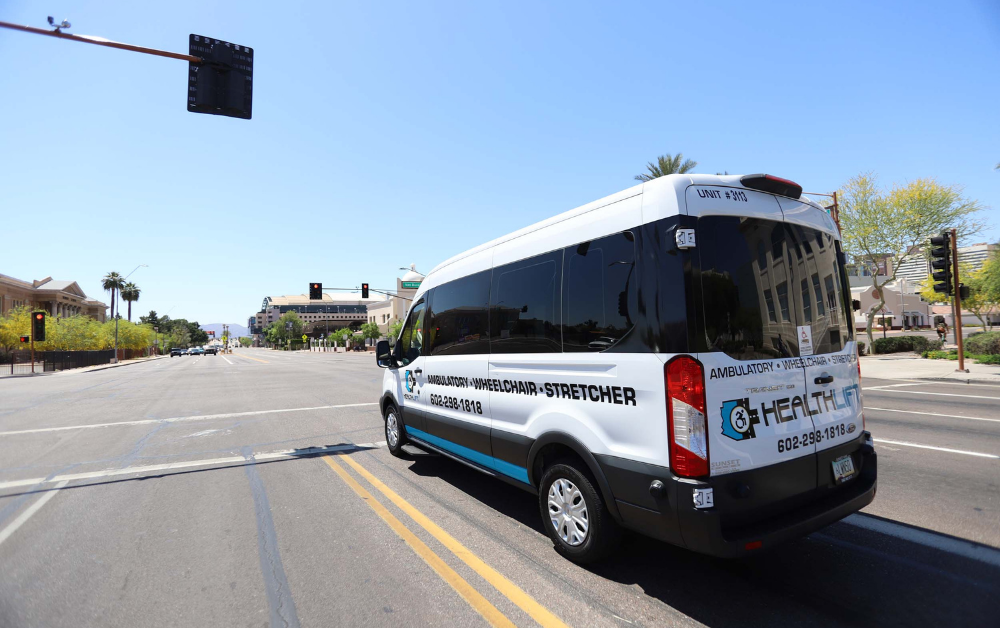 Book Wheelchair Accessible Rides with HealthLift NEMT of AZ
When in need of wheelchair, stretcher, or bariatric transportation, go with HealthLift, AZ's trusted accessible ride service. Whether for leisure or for medical needs, HealthLift is Tucson's first choice. Take a trip around Tucson to experience the sights of the many accessible destinations with HealthLift providing ADA-compliant transportation. 
Sign up to start booking online now, or call (520) 298-1818