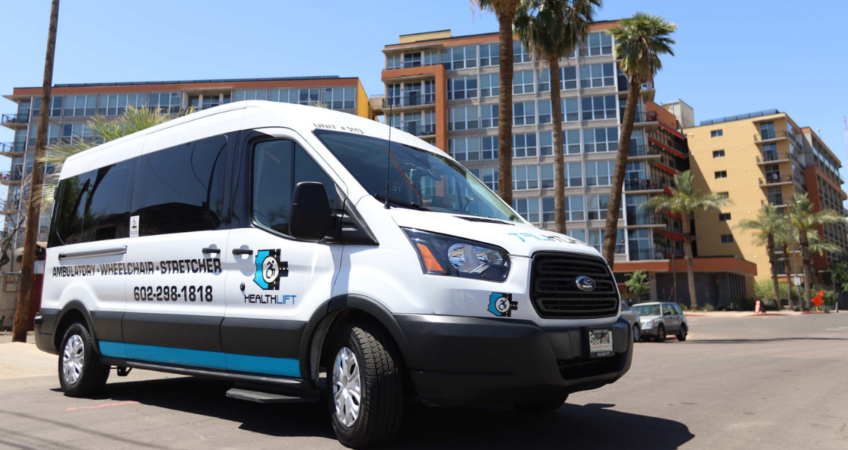 Transportation in Tucson for Patients
Getting around Tucson does not need to be a complicated affair for the wheelchair-using community or those needing mobility aids and stretchers. Many patients will need transportation to their appointments and procedures and will more often than need to book a ride that's safe and caters to their specific conditions.
HealthLift is trusted by plenty of medical offices in Tucson in providing rides to patients and residents.
Wheelchair-Accessible Transportation
HealthLift has newer model ADA-compliant vehicles with heavy-duty lifts to accommodate people using wheelchairs of any size. We make sure patients get a comfortable and safe ride every time. For residents of Tucson in need of wheelchair-friendly transportation, no one handles it better than HealthLift.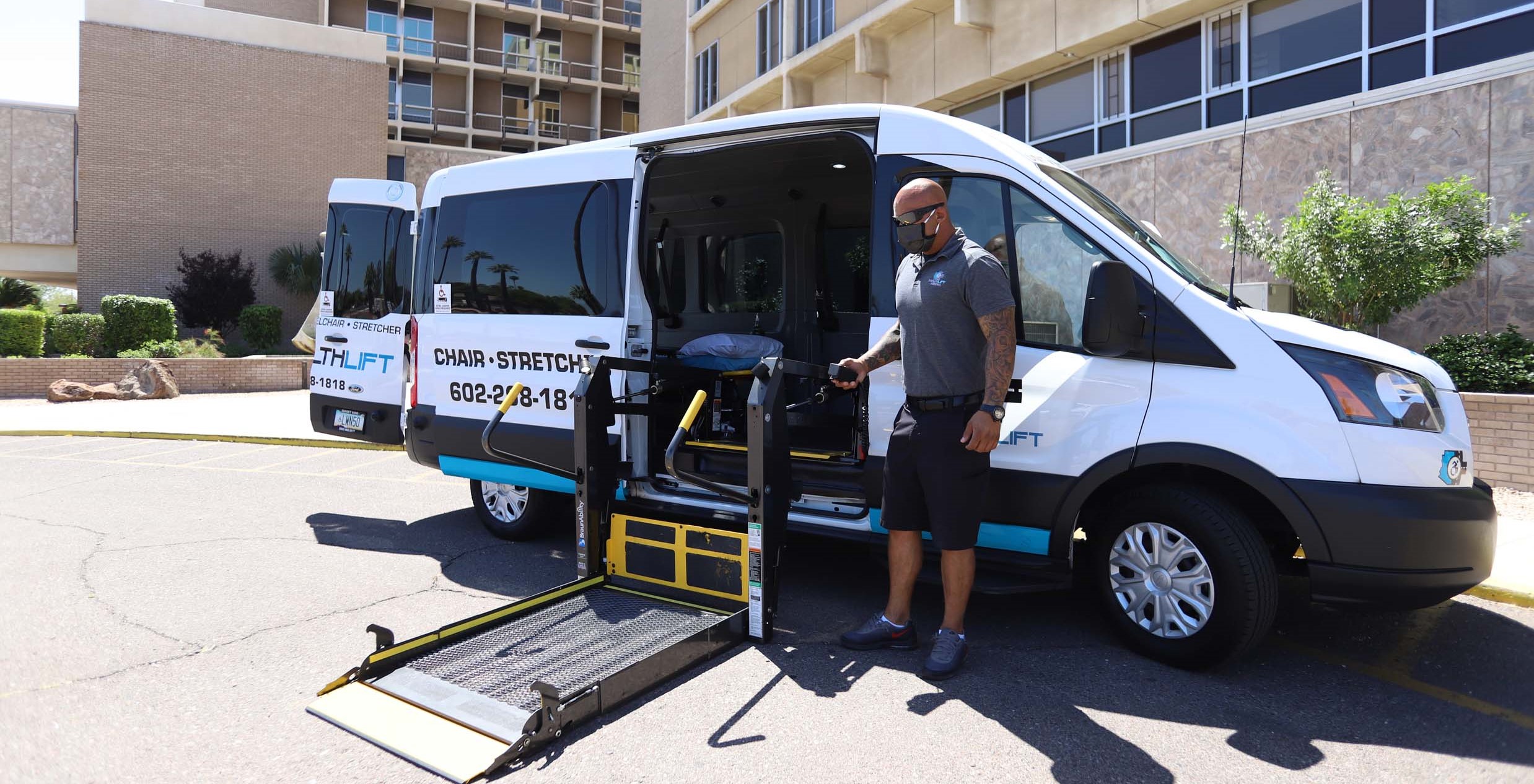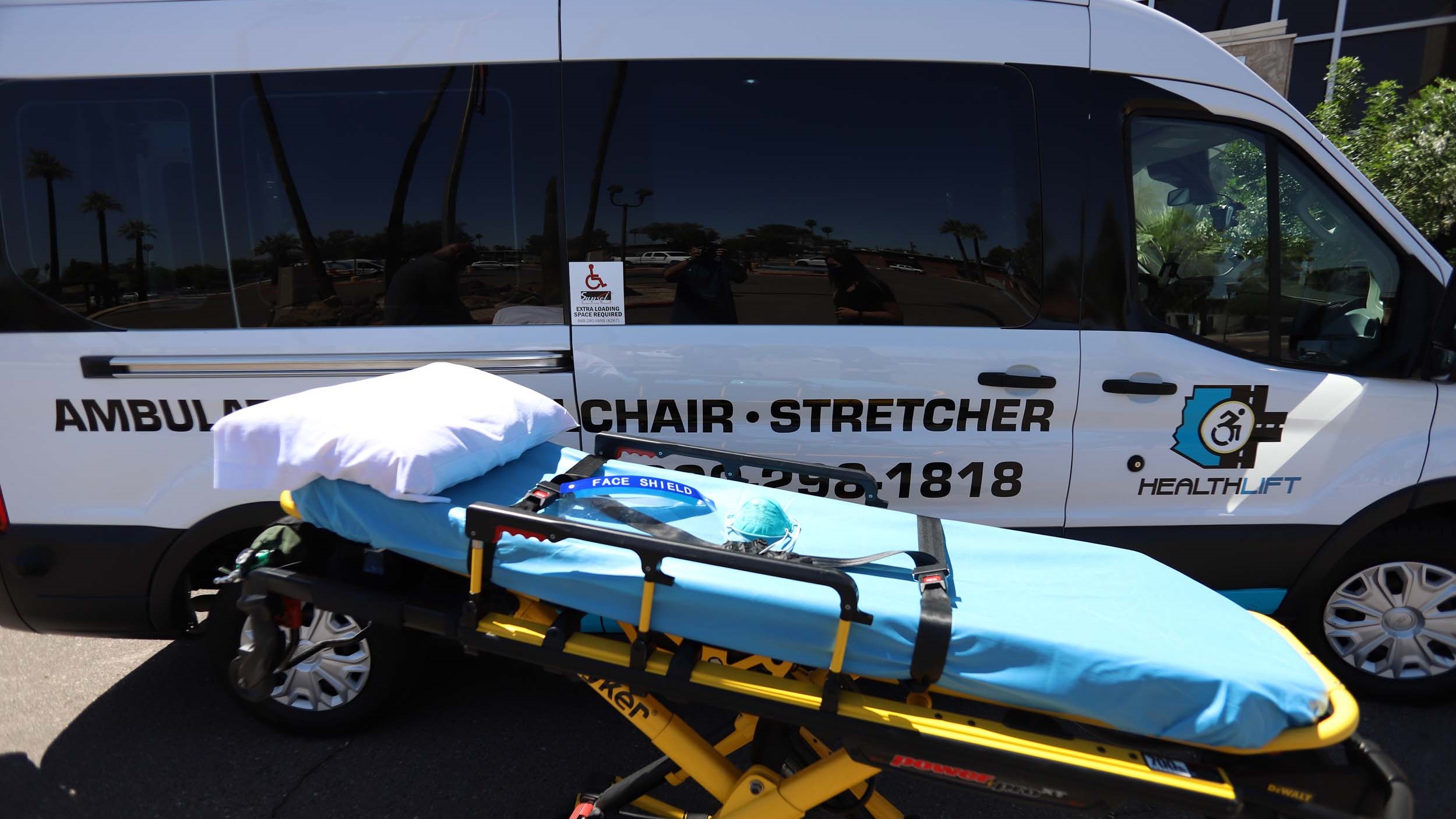 Stretchers and Equipment When Needed
HealthLift's vehicles are also equipped with state-of-the-art stretchers, ensuring that all rides are accessible and that we provide our passengers the convenience that they deserve whenever they book with us. Oxygen is also provided in our rides (must be administered by caregiver).
Providing Long-Distance Transportation
For those who are unable to fly, HealthLift offers long-distance transportation for your out-of-town appointments and more. Count on HealthLift to provide you with comfortable rides throughout the way.
Safety and Sanitation
At HealthLift, we've been keeping your health and safety at the forefront of our services as we provide you with reliable and accessible transportation. We ensure that we follow health protocols, thoroughly sanitizing our vehicles after every ride. Learn more about our COVID-19 response.
Book With HealthLift Today
Accessible NEMT is a great option and is considerably less expensive when compared with private ambulance rides. HealthLift NEMT of AZ is here to make accessible rides even easier to get you and your loved ones to recurring medical appointments and more. Take advantage of our easy online booking tool when you sign up for a HealthLift account.
Contact us for free quotes.
Sign Up for a HealthLift Account
Sign up with HealthLift of AZ to book and track rides online. Trust us with wheelchair transportation.
HealthLift's new A.D.A. compliant vehicles are equipped with bariatric and standard wheelchairs and stretchers.
Learn more about our services here: