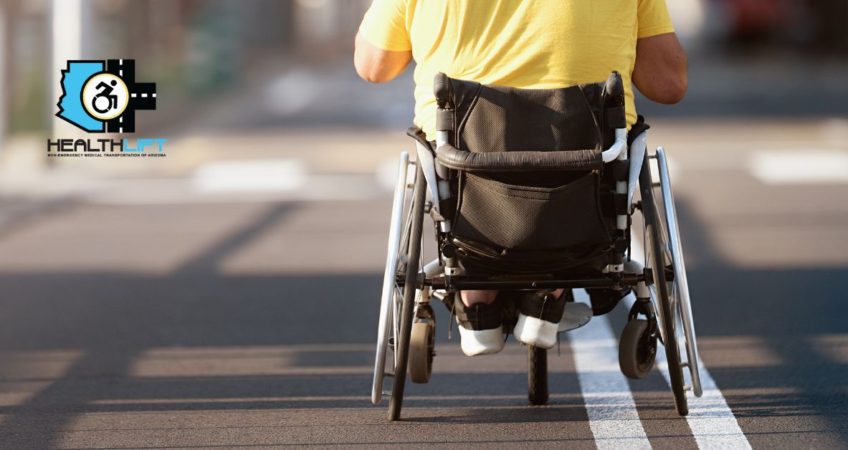 Improving Accessibility with Arizona's Most Trusted Wheelchair Transportation Services
In the vibrant heart of the Phoenix Metro Area, a vital service reshapes how we connect with our communities, loved ones, and healthcare. Introducing our robust wheelchair transportation services, a lifeline for residents of all backgrounds. At HealthLift, we are passionate about ensuring that every member of our community has access to the care they deserve.
Wheelchair Transportation Services: A Bridge to Independence
Through our wheelchair transportation services, we are committed to inclusivity, which extends to seniors and the disabled. We take pride in offering both wheelchair and even bariatric services to cater to everyone. Mobility shouldn't be a barrier to your well-being, and that's where we step in.
NEMT: Where Care Meets Convenience
We're more than just a transportation service; we're your partner in healthcare. Our Non-Emergency Medical Transportation (NEMT) ensures that you get to medical appointments, social gatherings, or family events with ease through handicap-accessible rides. Rest assured, your safety and comfort are our top priorities.
We even provide long-distance handicap-accessible rides for the elderly and disabled who can no longer travel by plane.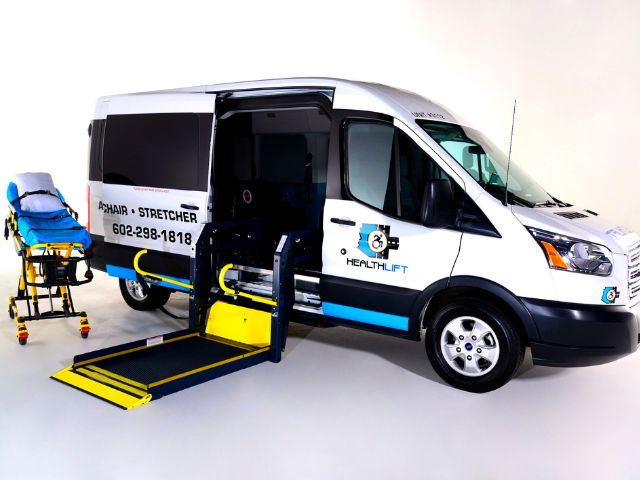 Sign Up Online: Experience the Difference
Joining the HealthLift family is a breeze. Our online sign-up process grants you access to a world of benefits:
Convenience

: Book multiple rides in advance from the comfort of your home.

Reliability

: Count on punctual and trustworthy services.

Safety

: Wheelchair lifts, straps, available oxygen, and trained and certified drivers are just some of the features to expect when you sign up with HealthLift.

Community: Become part of a network that values your well-being.
Get Your Free Quote Today
Curious about the costs of our services? Wondering how accessible healthcare transportation may help you in the long run? Get in touch with us or request a free ride quote today. We're dedicated to transparency, so you're able to make informed decisions about your healthcare travel.
Serving Arizona: Your Journey, Our Commitment
We're proud to serve communities throughout the Metro Phoenix Area, including Tucson and the surrounding cities. Our mission is clear: connect you to your destination with our wheelchair transportation services, whether it's a medical facility, local event, or quality time with loved ones.
At HealthLift, we aren't just a transportation service; we're a bridge to a healthier, happier life. Join us today and experience the difference. It's time to regain control over your healthcare transportation, and with our wheelchair transportation services, we're here to make that journey with you a whole lot easier.
Sign up online, request your free quote, and let HealthLift empower your mobility in the Metro Phoenix Area. Together, we'll build stronger communities and ensure no one gets left behind.