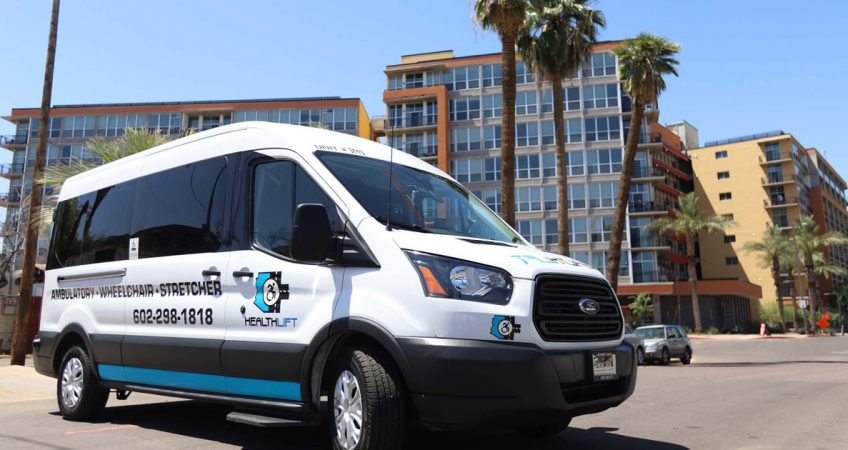 Book and Track Arizona Wheelchair Accessible Rides Online
Sign Up With HealthLift Today
Booking and tracking wheelchair & stretcher transportation rides online has never been easier. Signing up with HealthLift gives you access to many conveniences when booking handicapped accessible rides, especially if you, a loved one, or your patient needs to get to medical appointments.
Once you sign up, a representative will provide you with login info so you can start booking and tracking ride reservations.
You Must Have a HealthLift Account to Book & Track Rides Online. Please Note: If you are booking transportation that is due within 90 minutes, please call 602-298-1818 to ensure availability.
Using the HealthLift Book and Track Tool
Wheelchair, stretcher, and bariatric patients, even those who need to travel long distances for treatments, appointments, or any destination use HealthLift's book and track tool.
Some of the features:
Choose the date and time of pickup
Specify details of passenger needs
Track the driver's location and time of arrival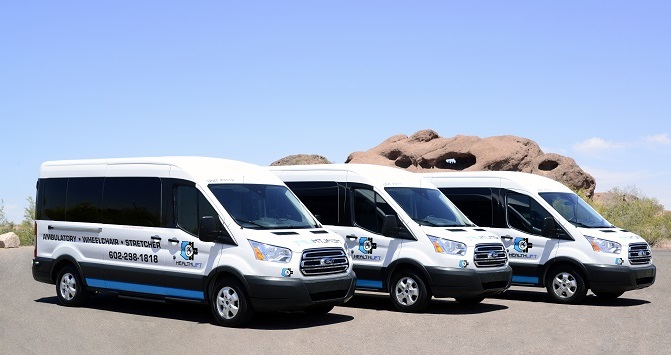 Contact the driver
Review and edit upcoming reservations
Schedule multiple rides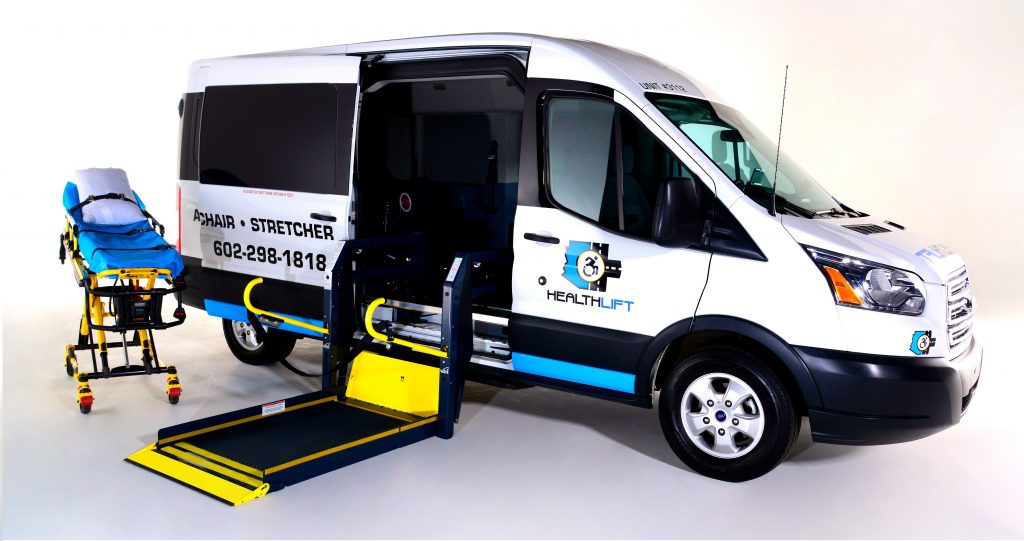 HealthLift NEMT of Arizona for Wheelchair and Stretcher Patients

Wheelchair and stretcher patients can definitely benefit from safe and convenient non-emergency medical transport. HealthLift provides rides to any destination, wherever the appointment may be, even out of state.

Who is Using the Booking and Tracking Tool?
Not only do individuals take advantage of the easy HealthLift Booking & Tracking Tool, their families also utilize it when they are unable to help with transportation. That's not all. Providers of these patients can also use HealthLift's book and track tool to arrange transportation for their patients, know where they are, if they're on their way to treatment.
Hospitals, rehabilitation facilities, clinics, long-term care facilities, medical offices, medical testing companies, and more will also find it more convenient to use HealthLift's booking and tracking tool to keep arrange transport & track their patients eta.
Trusted by Communities in Phoenix and Tucson
With HealthLift NEMT of AZ's newer model ADA-compliant vehicles, we provide safe & sanitized rides for patients that need to get to their appointment. We hire specially-trained and CPR-certified staff. Learn about what we're doing to protect passengers and drivers during the COVID-19 pandemic.
If you need non-emergency medical transportation in Arizona, choose HealthLift.
HealthLift NEMT of AZ's Commitment

For wheelchair patients, HealthLift NEMT of AZ provides assistance to those who need to get to regular appointments. We have the highest standards in wheelchair transportation, ensuring that wheelchair patients are safely transported to their appointments in our handicapped accessible vehicles. As part of our commitment in the fight against COVID-19, we've taken extra measures to ensure safety for wheelchair patients.
Book and track rides online and sign up with HealthLift.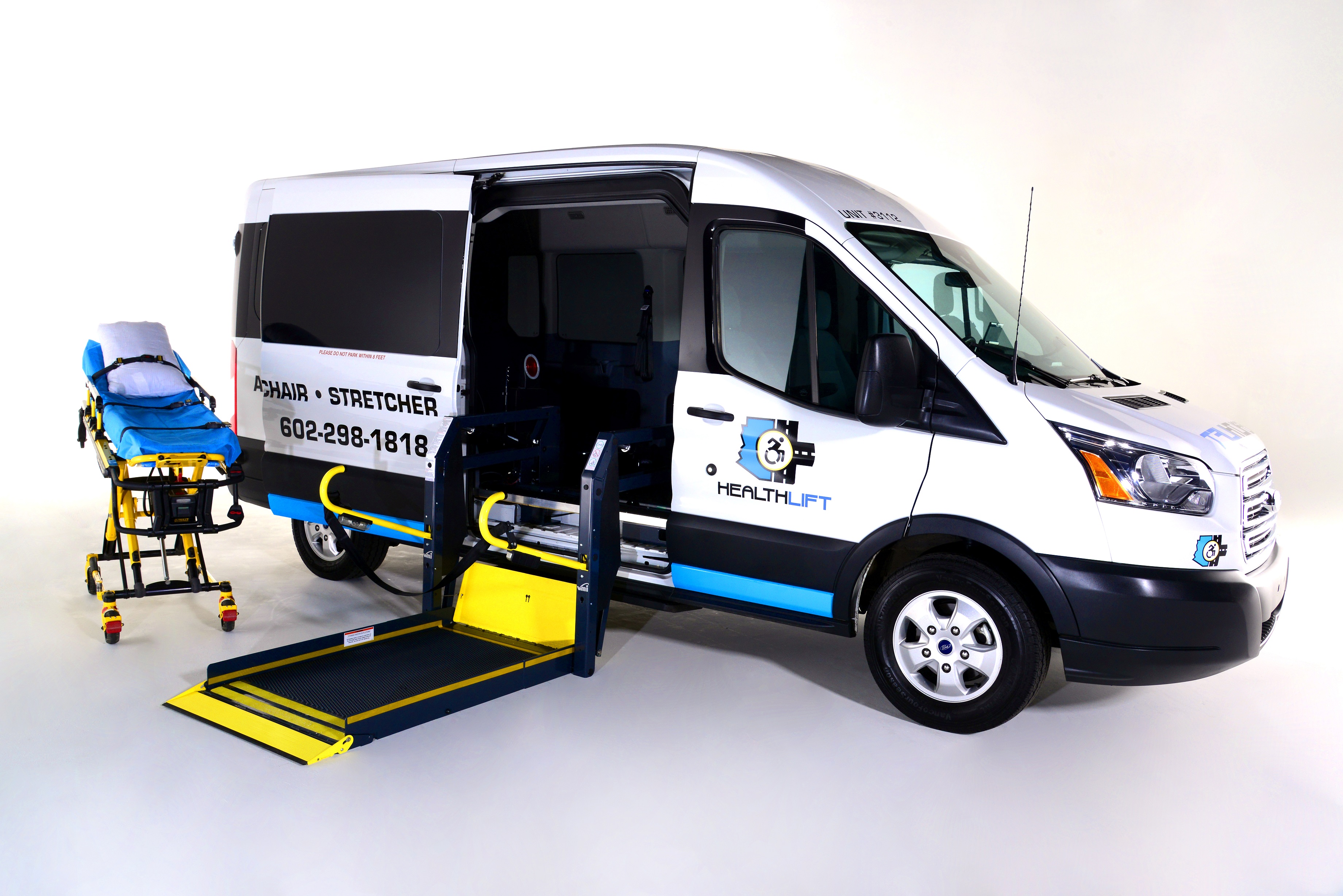 HealthLift Can Help With NEMT During COVID-19
If you need reliable non-emergency medical transportation in Arizona, choose HealthLift. Book and track rides online for your future appointments with your account.
Sign Up for a HealthLift Account
Sign up with HealthLift of AZ to book and track rides online. Trust us with wheelchair transportation.
HealthLift's new A.D.A. compliant vehicles are equipped with bariatric and standard wheelchairs and stretchers.
Learn more about our services here: