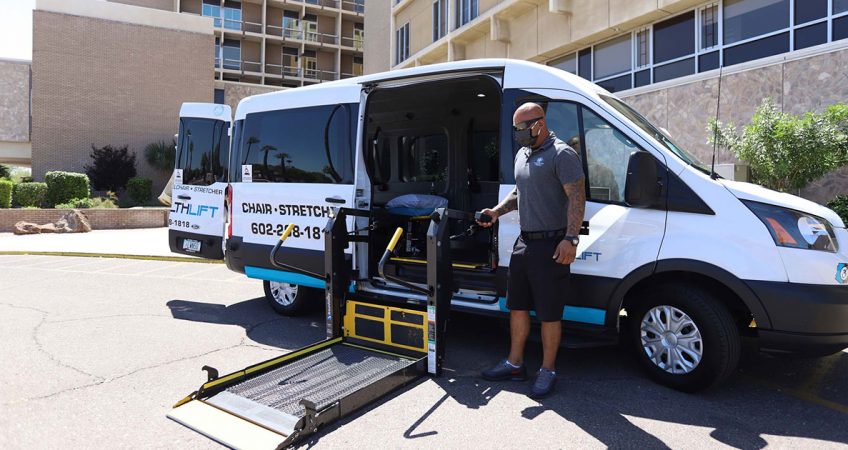 Arizona's Reliable Bariatric Non-Emergency Medical Transportation
For Quality Bariatric Wheelchair or Stretcher Transportation, Choose HealthLift NEMT of AZ
The Metro Phoenix & Tucson Areas require transportation that accommodates bariatric wheelchair users' needs. HealthLift Non-Emergency Medical Transportation (NEMT) of Arizona provides bariatric transportation at the highest standard, even providing necessary equipment (wheelchairs, stretchers, oxygen, etc.) for passenger use. 
With HealthLift NEMT of Arizona, you're assured safe and sanitized rides accommodating individuals with wheelchairs or stretchers of any size, any distance. Providing safe and easy transportation is the mission at HealthLift and we cater to different patients with different needs.
HealthLift NEMT of AZ COVID-19 Response
The safety of HealthLift passengers and drivers is a top priority. As transportation for the wheelchair & stretcher community is essential to get supplies, get to medical appointments along with getting to other destinations, HealthLift is here to provide the highest standard of care and sanitation with every ride.
Free Hand Sanitizer
To protect both drivers and passengers. Antibacterial to kill bacteria, viruses, and other microbes.
Disinfection of Vehicle Following Every Trip
Drivers are provided a supply of isopropyl alcohol solution which is a highly effective anti-viral surface disinfectant as recommended by medical professionals.
BBP Certified Sanitation
Bloodborne Pathogens Infectious Disease Control Best Practices / Precautions. Utilizing fogging sanitation, UV light technologies, and more for optimal disinfecting.
Driver Personal Protective Equipment (PPE) Drivers wear masks on every trip. For COVID-19 patients: medical bouffant cap, face shield, medical full coverall, lab coats or CDC acceptable protection, N95 face mask, shoe covers, and gloves.
Patients, their families, and providers trust HealthLift to get them to appointments safely and on time. Top hospitals and establishments around Arizona utilize HealthLift for their wheelchair and stretcher patients.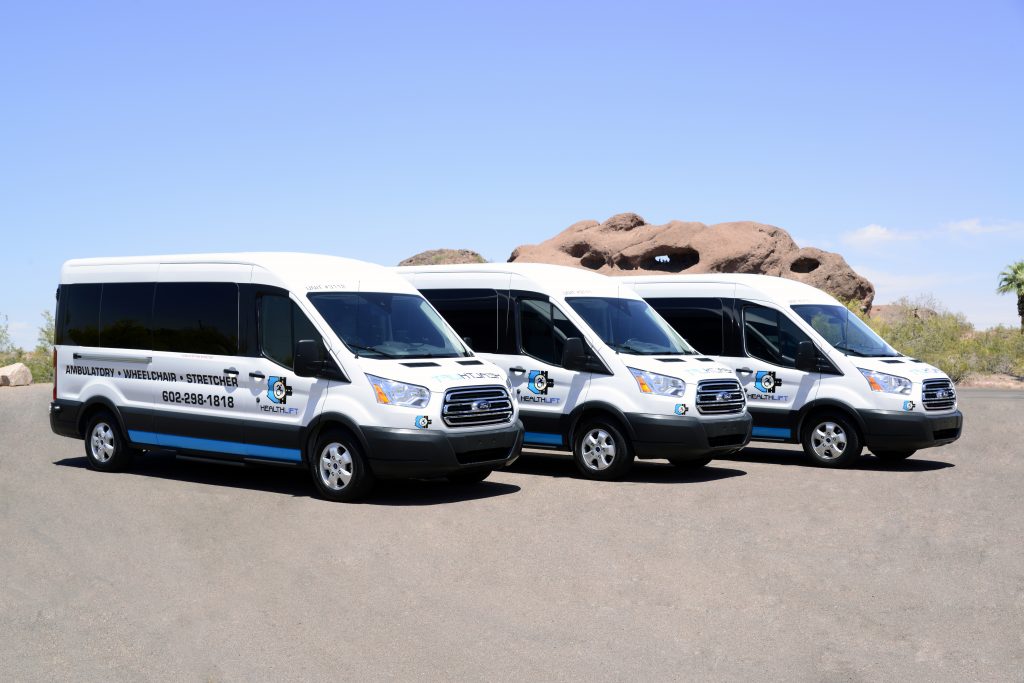 Arizona's Best Vehicles & Drivers
Our newer-model, ADA Compliant vehicles are regularly maintained, equipped with premium heavy-duty lifts that cater to standard & bariatric wheelchairs or electric scooters.
Paired with certified & specially trained drivers, HealthLift is Arizona's trusted wheelchair and stretcher transportation service provider.
HealthLift Online Booking & Tracking
HealthLift NEMT of AZ was built focused on enhancing the quality of customers' transportation experience as a whole. Booking and tracking rides online is easy with a HealthLift Account. Sign up today to reserve multiple rides, contact & track driver, and many more convenient features.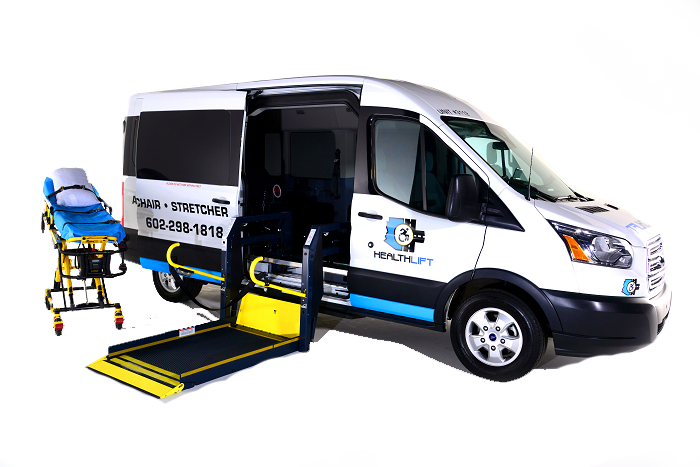 24/7 SERVICE
BOOK ANYTIME


(602) 298-1818
HealthLift NEMT of AZ's Commitment

For wheelchair and stretcher patients, HealthLift NEMT of AZ provides assistance to those who need to get to regular appointments.
We have the highest standards in safety & sanitation, ensuring that wheelchair patients are safely transported to their appointments in our handicapped accessible vehicles. As part of our commitment in the fight against COVID-19, we've taken extra measures to ensure safety for wheelchair patients.
Book and track rides online and sign up with HealthLift.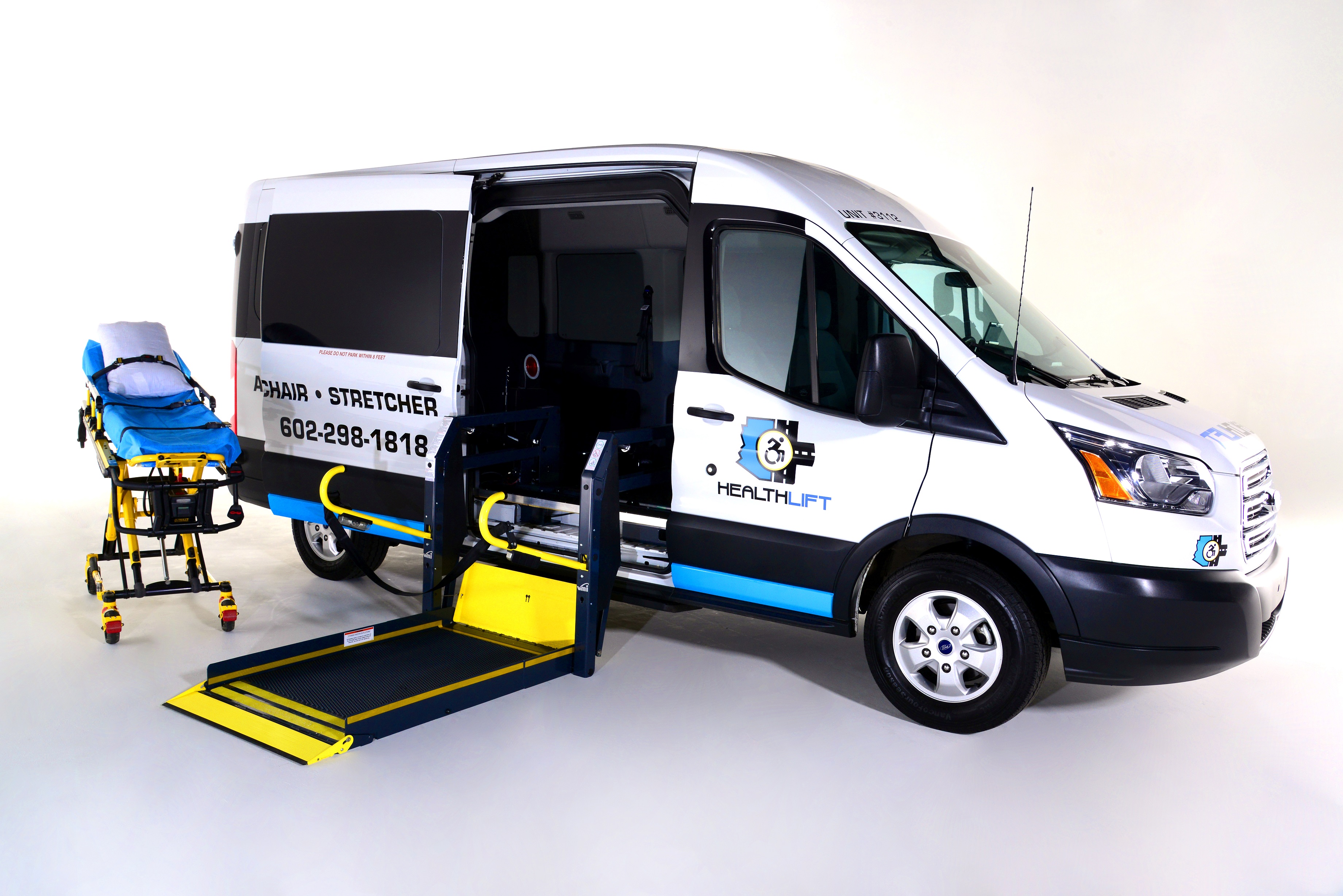 HealthLift Can Help With NEMT During COVID-19
If you need reliable non-emergency medical transportation in Phoenix & Tucson Arizona, choose HealthLift. Book and track rides online for your future appointments with your account.
Sign Up for a HealthLift Account
Sign up with HealthLift of AZ to book and track rides online. Trust us with wheelchair transportation.
HealthLift's new A.D.A. compliant vehicles are equipped with bariatric and standard wheelchairs and stretchers.
Learn more about our services here: