According to The Arizona Developmental Disabilities Planning Council (ADDPC), 11.2% of the population in Maricopa County and 15.3% of Pima County are living with a disability (2019). This community needs resources that help with daily life, like transportation services from HealthLift. HealthLift NEMT of Arizona is a wheelchair friendly ride service that allows people with disabilities to get where they need to go, when they need to be there.
Common Reasons People Need Accessible Transportation
Non Emergency Medical Transportation

Outpatient Procedures
Medical Treatments
Dialysis
Chemotherapy
Hospital Discharge

Hotel Transportation
Any Destination (even Long Distance)
Non Emergency Medical Transportation for Wheelchair Users
People with disabilities are more likely to have regularly scheduled medical appointments for recovery, treatment, or health maintenance, which consequently requires recurring transportation. Although family and friends try to accommodate their ride needs, there are many instances when it's just not possible for them to be available. 
HealthLift provides a resource to these individuals and their families, allowing them the convenience of booking multiple accessible rides ahead of time online with a free HealthLift Account. HealthLift Accounts are able to book, edit, track rides online, and more! Top medical establishments in Arizona recommend and use HealthLift for all of their patients' accessible ride needs.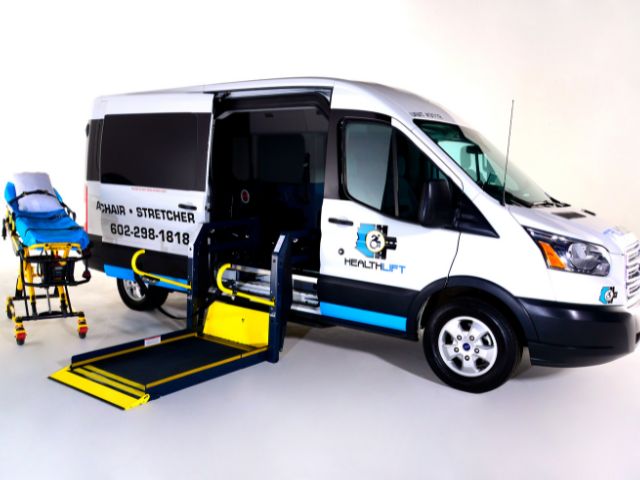 Wheelchair Accessible Rides for Locals & Visitors
While the Metro Phoenix and Tucson residents that use wheelchairs have demand for accessible ride services, there is also a need from people with disabilities flying into town.
Airport Pickup & Dropoff & Hotel Ride Service
Are you or your out-of-town visitor a wheelchair user that is flying in or out of Phoenix Sky Harbor Airport (PHX), Tucson International Airport (TUS) or any other airport in the Metro Phoenix or Tucson area? Book a ride with HealthLift ahead of time to ensure your vehicle is reserved for your needed timeframe. HealthLift drivers are trusted by hotels and resorts around Arizona to accommodate the diverse needs of their guests.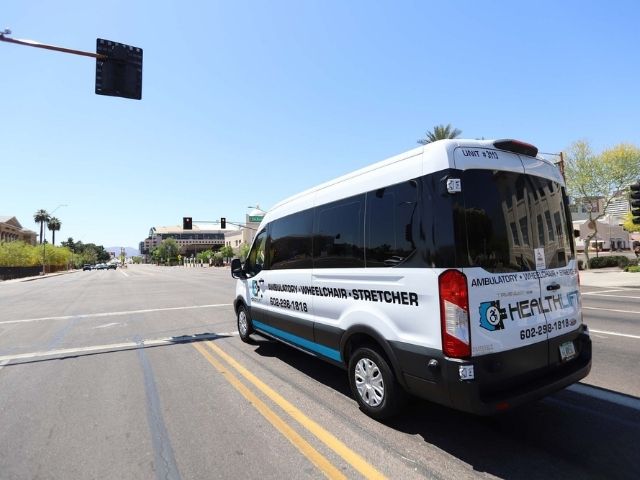 AZ's #1 Accessible Rides
Our drivers are specially trained and certified to provide the safest, most comfortable ride for people with disabilities and passengers that use wheelchairs and mobility devices. We genuinely care about providing an exceptional experience for our community and visitors.
Call us with any questions, and we'll be happy to provide you with the answers you need.