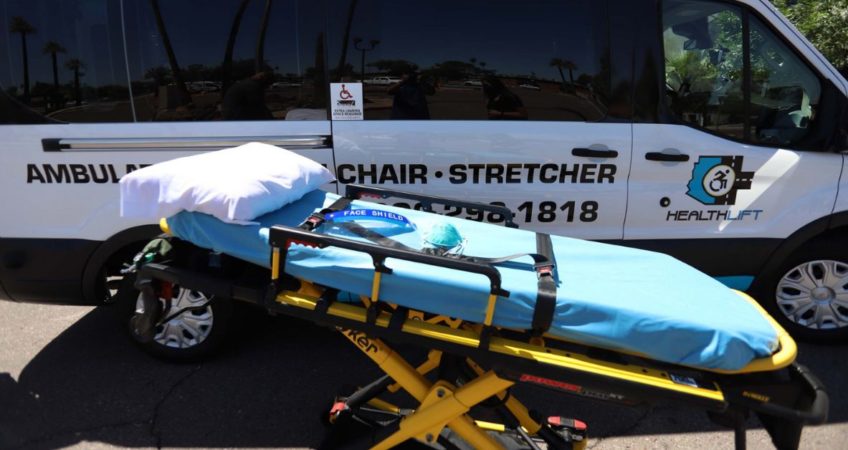 It can be a challenge for people with disabilities to get to their regular check-ups and other routinary preventive medical care because of travel limitations. It can be hard to fit a mobility aid in a regular taxi cab, and it is definitely a struggle to travel on a stretcher with a private car.
This issue on accessible transportation should be given special attention. We shouldn't overlook the importance of regular medical care, because it gives you a better chance of treating minor health problems before they worsen and end up as life-threatening.
The Need for Non-Emergency Medical Transportation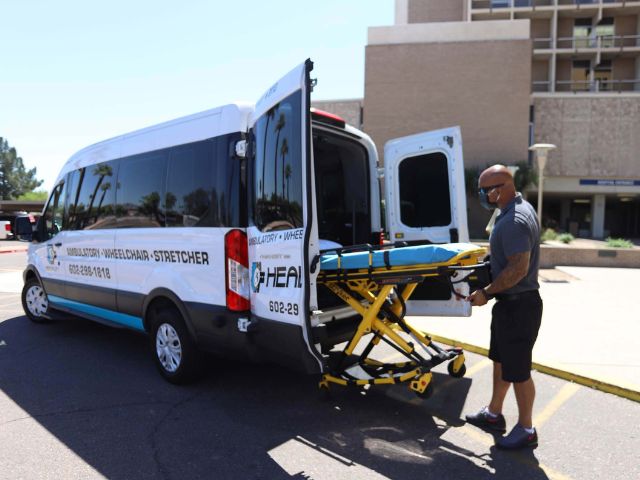 If you are looking for a better way to transport patients without compromising their safety and convenience, Non-Emergency Medical Transportation or NEMT caters to such needs.
HealthLift's NEMT services provide patients with the means to travel not only with their wheelchairs and other mobility devices for non-ambulatory individuals, but also with stretchers as well, giving a more convenient way to get around without the need to call an ambulance.
However, NEMT only provides transportation for patients that are not in critical condition and do not seek immediate medical attention. It must be noted that there are proper ways to respond to situations that call for emergency services. Learn more about HealthLift's NEMT services >>
Challenges for People in Stretchers and Gurneys
There are a lot of reasons why patients require stretchers for transportation.
For instance, they might not be able to remain seated in the vehicle. A stretcher allows them more comfort while laying on their back throughout the entire travel time. Gurneys or wheeled stretchers might be required for patients who are bedridden or require bed rest. But how can you fit a stretcher or gurney in a private car or a regular cab?
In their Access to Medical Care for Individuals With Mobility Disabilities Guide, the US Department of Health and Human Services suggests that a wider space is necessary when using a portable patient lift or stretcher. Stretchers usually take up a lot of space and additional clear floor space is needed to maneuver it. This is in compliance with the Americans with Disabilities Act or the ADA.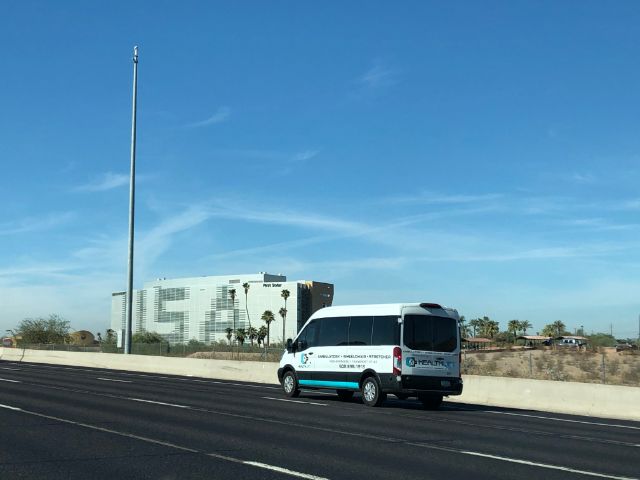 How can HealthLift Help?
HealthLift NEMT of Arizona provides the most trusted accessible transportation for patients traveling in stretchers and other mobility aids. Our vehicles and their state-of-the-art features are ADA compliant. The drivers and staff also maintain high standards and quality service to help you travel with ease. We even offer long distance transportation for out-of-state appointments.
For your next doctor's appointment or medical workup, always go for the best non-emergency stretcher transportation in Metro Tucson, Arizona.