Getting the Best Accessible Rides in Arizona 24/7
According to the Center on Disability, Arizona's population of people with disabilities is 12.6%, while Phoenix has 10.2% and Tucson with 15.0%.
While these numbers look small, they represent a whole demographic of people that need special assistance especially when it comes to accessible transportation.
With different conditions that restrict them from driving, this hinders them from tending to their recurring checkups and other medical appointments, even missing important family events.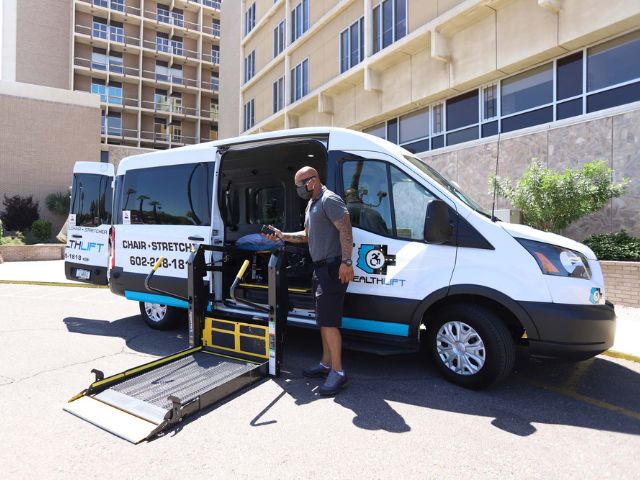 Why People Need Accessible Transportation
Here are some of the reasons why Non-Emergency Medical Transportation (NEMT) is an essential service:
Seniors and people with disabilities need special care when traveling

Easier arrangements to get to regular medical appointments in Phoenix and Tucson
To explore and navigate the streets of Arizona in safety and comfort
While some medical centers and hospitals offer free programs for patients, facility transportation options aren't always readily available, which can be inconvenient and detrimental to a patient's well-being.
NEMT is also a more viable option for seniors, given that they're dealt with extra care by our specially trained drivers.
Bridging the Gap Between You and Your Loved Ones
With HealthLift NEMT of Arizona, we make it easier for you and your loved ones to book accessible rides with our user-friendly online booking tool, which is readily available when you sign up.
Apart from that, even medical staff can book for patients, as we are well-recognized by hospitals and medical and rehabilitation facilities both in Metro Phoenix and Tucson.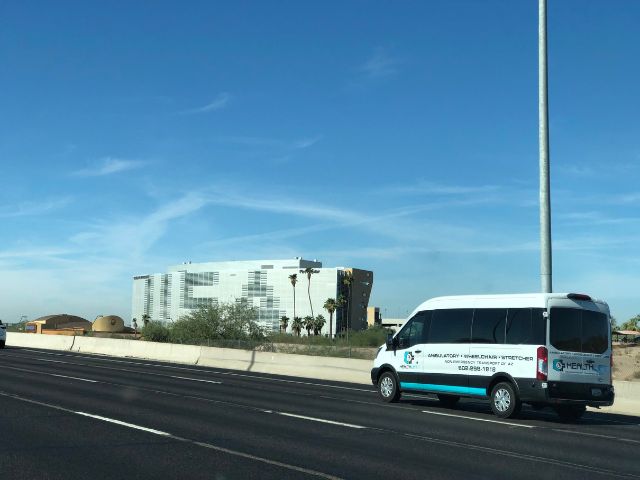 Long Distance Transportation Made Possible
We understand that traveling out-of-state via an airplane can be quite difficult for seniors, people with disabilities, and everyone that needs special accommodation. That's why we're here to provide you with rides for long distances.
Our team at HealthLift will make sure you have everything you need and that you are taken safely to your destination, with the entire trip being a remarkably comfortable experience.
Sign Up for a HealthLift Account to Get Started
With our online booking, you can do the following:
Book multiple rides

Pay for rides

Track rides

Book future rides

Avail of transportation for any occasion

Travel any distance (even out-of-state)

Book rides for standard,

bariatric

, or oversized wheelchairs

Book rides for

stretchers or gurneys