Accessibility And Convenience Right At Your Doorstep
Transportation can cause a lot of anxiety for people with disabilities or health issues. Taking a trip with the broader public is never simple. But with a trusted NEMT in Arizona, you can easily get around feeling at ease.
NEMT in Arizona
Did you know that mobility is the most common disability type among adults in Arizona? A recent survey shows that out of the 1,382,191 adults with disabilities in Arizona, 11% have mobility issues. 
Non-emergency medical transportation or NEMT is a form of transportation accessible to those who have a difficult time driving themselves around the State or commuting. NEMT in Arizona has provided tons of benefits most especially for those who need help getting to and from their medical appointments.
Unlike conventional medical transportation, you can use NEMT for various non-emergency situations such as doctor's appointments, therapy sessions, treatments, and many other needs. You can even utilize it for a trip to the grocery store, leisure activities, and visiting family and friends!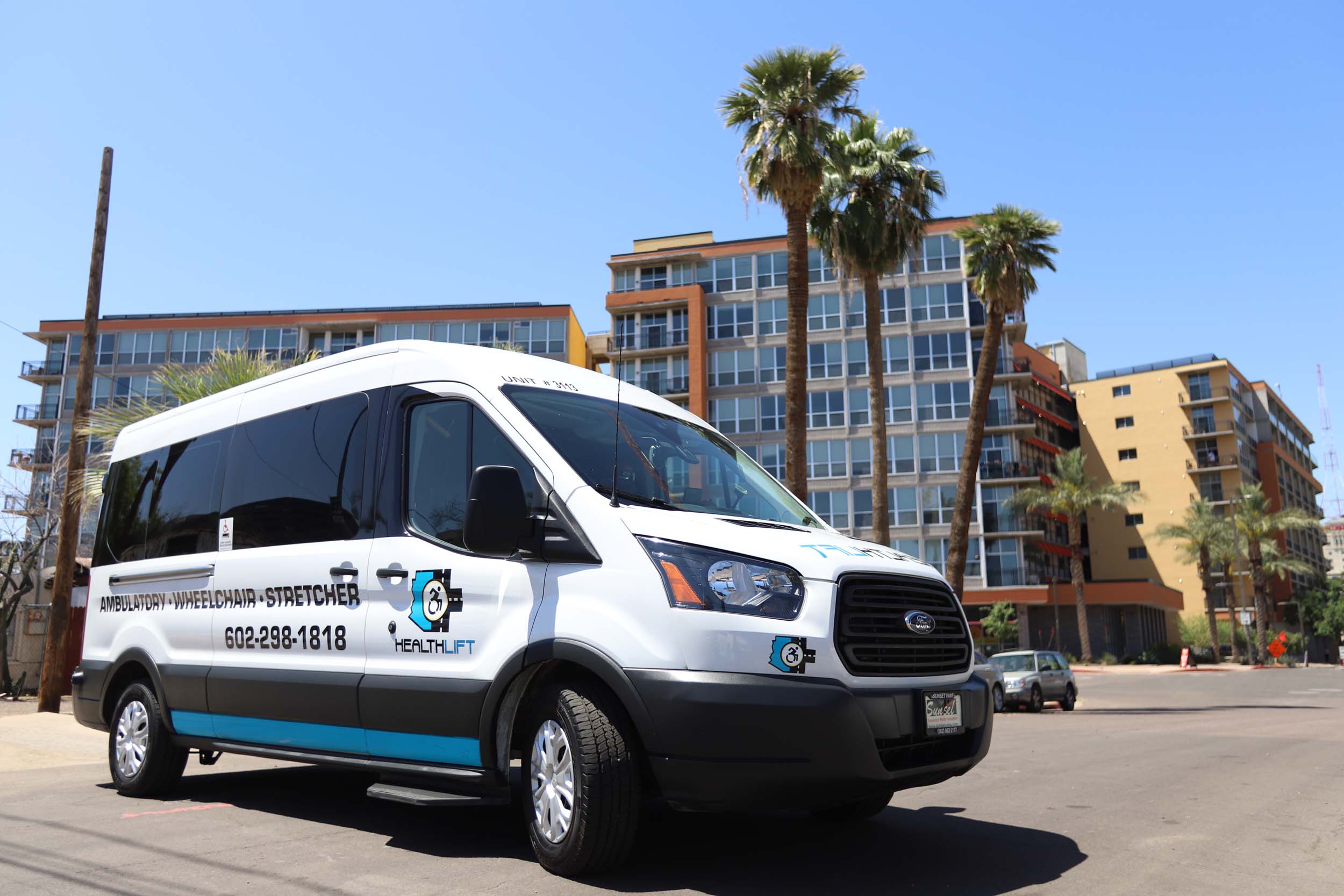 Do You Need Arizona NEMT Services?
Accessible NEMT in Arizona is necessary since many patients who need transportation to doctor's visits may also have assistive devices and mobility equipment.
Patients, people with disabilities, seniors, and those who look after persons in wheelchairs all enjoy the services of NEMT. Other institutions that use NEMT in Arizona are hospitals and other medical facilities that wish to provide workers and patients with safe and convenient transportation.
Wheelchair-friendly and stretcher-accessible vans from HealthLift are specifically designed with modified seating. This helps individuals with mobility problems feel at ease all throughout the ride. The ramps and other advanced features also help them get in and out of the vehicle without the hassle.
With HealthLift, patients and medical providers can also schedule rides online for added convenience. This applies to single trips or recurring transportation needs.
Going Beyond Medical Visits With HealthLift
In addition to providing transportation to medical offices for consultations and treatments, HealthLift also takes passengers to other destinations like the airport if they need to catch a trip. 
We know that flying out of state can be particularly challenging for seniors, persons with disabilities, and anyone who requires special accommodations. Hence, our Arizona NEMT services also cater to long-distance rides for people who cannot travel for various reasons.
Sign Up For an Account with HealthLift to Get Started
Patients who require NEMT in Arizona can rely on HealthLift for accessibility, dependability, and safety. Don't hesitate to get in touch with us if you want to tour and explore Phoenix and Tucson areas in vehicles that can accommodate wheelchairs and stretchers.
Modern features in our vehicles comply with ADA regulations. For your convenience, the staff and drivers also uphold high standards and provide exemplary service.
You may easily book NEMT in Arizona online with a HealthLift account. Our vehicles are accessible around-the-clock so you can easily schedule future rides whenever you choose.
Sign up for a HealthLift account now for the most effortless accessible rides!
How to Book Wheelchair- & Stretcher-Friendly Rides Online 24/7